Further growing its existing 14 asset, 569,820 square foot owned and managed medical office portfolio in the Atlanta and Athens Georgia MSA, Anchor has recently closed on two Class A medical office buildings totaling 111,505 square feet in the market.
"Based on data from Revista, the preeminent medical real estate database and resource, Anchor continues to be among the most active healthcare real estate investors nationwide as well as one of the top non-health system owners in terms of owned square feet in the Atlanta MSA, which is one of the most significant US investment markets for the Anchor platform," shared James Schmid, Chief Investment Officer and Managing Partner with Anchor. "Our investment strategy allows us to work with and support premier medical and healthcare providers and regional health systems by creating exceptionally maintained spaces in ideal locations and we are very pleased to add these outstanding assets to our growing portfolio. Moving forward, we will continue to target assets occupied by stable growth and credit tenancy who provide vital healthcare services to their communities."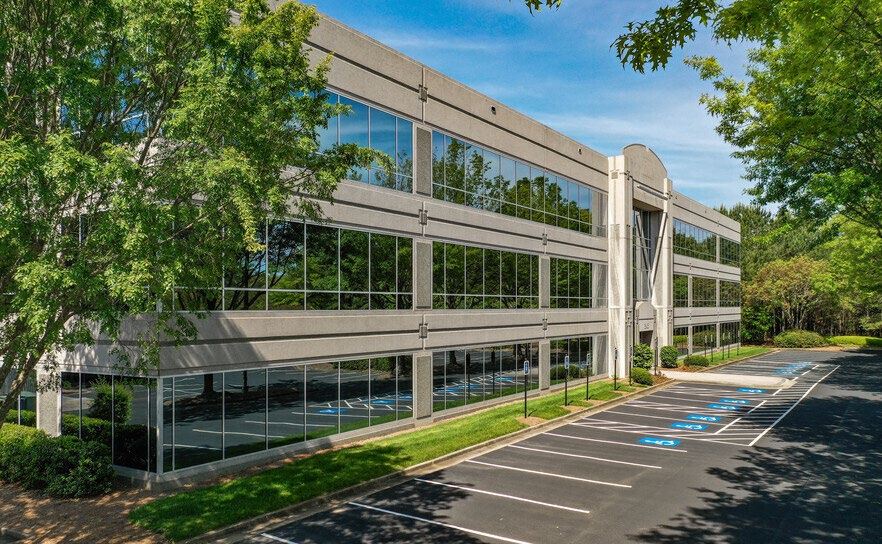 3905 Brookside Parkway | Alpharetta, GA
The three story, 82,605 square foot multi-tenant MOB was acquired through a joint venture between Anchor's co-managed equity fund, Chestnut Healthcare Fund II, and funds managed by global investment firm Carlyle (NASDAQ: CG).
Strategically positioned within close proximity to the Northside / Alpharetta Medical Campus, the facility is 100% occupied with several of the area's top tenants, including Southeast Primary Care Partners (SEPCP), a full-service family practice and Georgia's most awarded primary care group; several practices affiliated with Atlanta Women's Obstetrics and Gynecology (AWOG); and Heart and Vascular Care (HVC), with eight locations across North Metro Atlanta. The highly synergistic, multi-specialty tenant ecosystem benefits from cross referral opportunities as well as proximity to the Alpharetta patient base.
Originally constructed in 1998 and converted from a commercial office building to a medical office building in 2021, the asset offers modern common area features, ample on-site parking, and two elevators providing convenient access for patients and staff. Colliers provided sales advisory services. Truist Bank provided debt financing services.
Anchor's Vice President of Investments & Partner, Elliott Sellers, noted, "We are thrilled to add this best in class asset to our growing footprint with Atlanta's largest medical office building sale in 2021 in terms of total capitalization. The in-place physicians pioneered a next generation medical facility to service their practices and patients for the long run. It is a privilege to partner with high caliber practices such as SEPCP, AWOG, and HVC and support their growth in the market."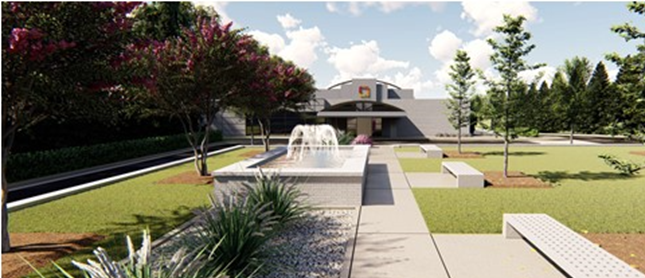 1010 Prince Avenue | Athens, GA
Constructed in 2021, the 28,900 square foot MOB, known as Piedmont Surgical Specialties, is 100% occupied by Piedmont Athens Regional Medical Center, a subsidiary of Piedmont Healthcare (Moody's A1) and features adjacency to Piedmont Athens Regional Medical Center, a 360 bed facility with a Level 2 Trauma Center.
Acquired through a joint venture with an institutional equity partner, the asset is the first in a two phase development and fulfills the hospital's longstanding requirement to expand and consolidate clinical facilities for several surgical groups, including the breast health center, colorectal surgery, general, surgery, and oncology.
With considerable investment by Piedmont in this space, significant patient volumes are accommodated by the facility's 35 exam rooms, five procedure rooms, and dedicated ultrasound and laboratory spaces.
Leading the acquisition process of this asset, Albert Lord, Investment Manager with Anchor, added, "We are excited about this investment as it allows us to add a strategic, campus-adjacent asset to our portfolio, as well as expand on our existing relationship with Piedmont in this region. Piedmont is one of the largest health system tenants in the broader Anchor managed portfolio, and this asset will provide significant value to our platform as an investment, as well as to patients, physicians, and the health system over the long term."
As the new owner of the facilities, Anchor Health Properties will provide go forward asset, and property management services at these locations.