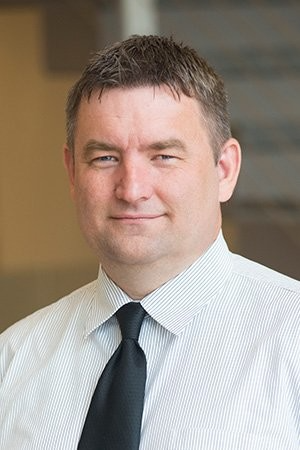 Building upon the Company's substantial development, asset and property management, and acquisition growth on the West Coast in 2020, Anchor Health Properties (Anchor), recently added a key team member to its expanding development platform. Based out of Phoenix, Arizona, Eric Clayton, Director of Construction joins our Western Region to further strengthen regional and local development services and facilitate alignment with new and existing client opportunities.
Mr. Clayton is a seasoned project manager with more than 18 years of experience managing a wide variety of healthcare and private sector construction projects, including hospitals, medical office buildings, commercial buildings, and academic centers. He brings extensive experience with various integrated project delivery approaches, collaboration with project team members and key stakeholders during preconstruction activities, budget allocation, as well as contract management and serving in an owner's representative capacity.
In his role as Director of Construction, Mr. Clayton is responsible for the oversight and execution of tenant improvements, fit-outs, and CapEx projects while managing, directing, and prioritizing operational project budgets and schedules. Additionally, he provides operational and fiscal leadership while working closely with the Company's asset and property management, development, and acquisitions teams to achieve long term goals.
"We are delighted to welcome Eric Clayton to our team," shared Katie Jacoby, Executive Vice President, Strategy and Development with Anchor. "As we continue to operate at the forefront of the healthcare real estate industry, Eric's diverse skill sets and strong experience will enhance our ability to produce meaningful results for our clients."
Sean Miller, Vice President of Development with Anchor, added, "Eric is an experienced and talented healthcare professional. With the expansion of our West Coast presence, we are looking forward to further develop partnerships and broaden our reach to new clients and create additional opportunities."
Mr. Clayton received his Bachelor of Science Degree in Construction Management from Arizona State University and is OSHA 10 and 30 hour certified.