Chestnut Funds (Chestnut) and Anchor Health Properties (Anchor) have launched a $100 million real estate private equity investment fund, Chestnut Healthcare Fund II, focused on the acquisition of core and core-plus medical office buildings and other related healthcare real estate assets in the US over the next 48 months. The fund follows on the heels of the partnership's initial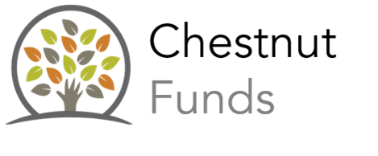 fund, Chestnut Healthcare Fund I, which is concluding its investment activity in early 2021. Chestnut Healthcare Fund I successfully raised approximately $50,000,000 in total committed equity which was invested over a four year period in 52 distinct direct or joint venture medical office acquisitions. The fund will be co-managed by Chattanooga-based Chestnut Funds and Anchor Health Properties, a full service healthcare real estate company focused on development, asset and property management, leasing, and acquisitions / investment management of exclusively medical facilities featuring multiple offices nationwide.
"We are pleased to continue our partnership with Anchor Health Properties and find our fund strategy, including the asset type and size, increasingly compelling to investors," stated Steen Watson, Chief Executive Officer of Chestnut Funds.
Echoing Mr. Watson's sentiments, Ben Ochs, Chief Executive and Managing Partner of Anchor Health Properties shared, "We are delighted to expand our relationship with Chestnut Funds to provide capital raising, investor relations and related services. The Anchor/Chestnut relationship has been strong since our first investments together in 2015 and has continued to growth with successful follow-on investments together over time."
James Schmid, Chief Investment Officer and Managing Partner of Anchor Health Properties added, "The Chestnut Healthcare Fund II will continue to afford the Anchor platform maximum flexibility across its national acquisitions efforts. Anchor invests across a variety of asset sizes, and the fund is uniquely structured to facilitate cost efficient solutions for such a range."
Concurrently with the launch of the new fund, Anchor and Chestnut have closed two inaugural seed investments with the acquisition of an approximate 10,000 square foot on campus medical office building in Puyallup, Washington and a 27,000 square foot Class A strategic outpatient facility in the Topeka Kansas, MSA.
MultiCare Health Women's Specialty Outpatient Clinic
Strategically located at 1408 3rd Street SE on the 283-bed Good Samaritan Hospital campus in the premier medical corridor of Puyallup and occupied by MultiCare Health, the asset was sourced through local relationships in an off market approach. The transaction represents one of the few institutional quality medical office facilities to be traded in the Seattle MSA over the past twelve months.
Corporate View Medical Center
The 100% occupied, two story medical office building, situated at 601 Southwest Corporate View, features close proximity to Stormont Vail Hospital and the University of Kansas St. Francis Hospital – both of which serve as anchor tenants in the MOB. The remainder of the facility is leased to two well established, regional medical care providers, Tallgrass Balance, Hearing & Physical Therapy, and Tallgrass Pharmacy.