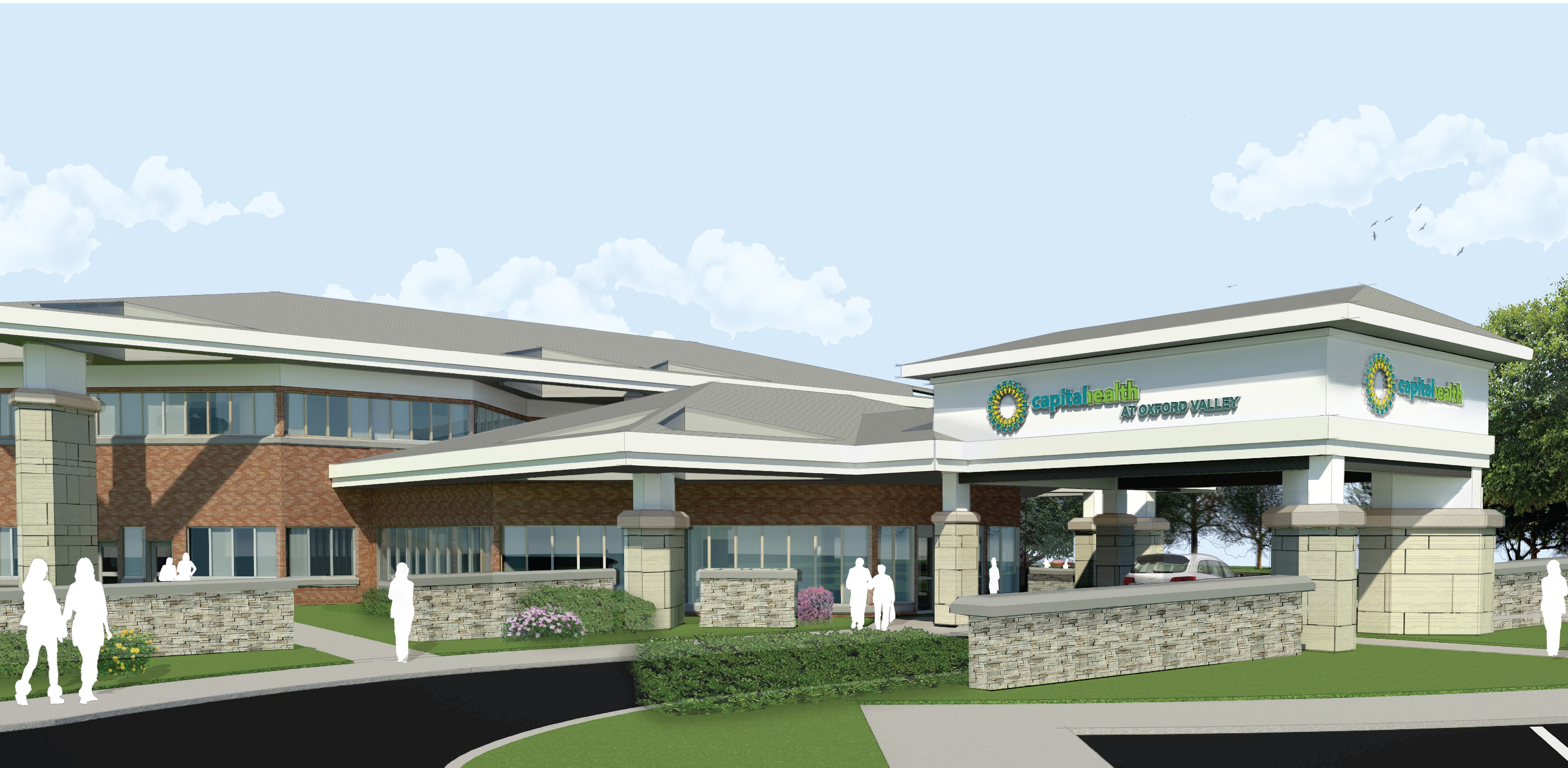 Building upon a long-term relationship spanning more than twenty years with Capital Health, Anchor has commenced development on a phased renovation and expansion of an existing hospital. Serving as owner's representative on behalf of the health system, Anchor will collaborate with key leadership and the project team to oversee the design and construction, and execution of the 53,220 square foot renovation and approximately 19,000 square foot addition.
The facility, located at 280 Middletown Boulevard in Langhorne, Pennsylvania, will serve as Capital Health's first major hospital presence in the state complementing its existing outpatient and ambulatory facilities in the surrounding area and New Jersey. As part of the health system's ongoing expansion into Bucks County, the facility is strategically positioned adjacent to the Oxford Valley Mall and will offer synergistic inpatient and outpatient clinical programs that provide the neighboring community with convenient options for quality care. Matthew Pirolli, Vice President of Development with Anchor shared, "We are honored to work alongside Capital Health in the revitalization and expansion of this prominent multi-specialty surgical hospital. The modernized facility will allow the health system to build on its outstanding reputation in the area while increasing accessibility and convenience to comprehensive inpatient and outpatient care in the community. It has been a pleasure collaborating with the full team on the initial phase of this project and we are looking forward to bringing Capital Health's vision to fruition."
"Anchor has been a valued and strategic real estate advisor for Capital Health for many years and their healthcare real estate expertise focused on relationship-based care is a natural fit to successfully execute on a quality facility that will meet the needs of the community," added Jo Ann Hopkins, Director of Project and Property Management with Capital Health. "With Anchor's depth of experience and overall commitment to their clients and patients, we are looking forward to successfully delivering this project to help us meet the area's future healthcare needs."
Anchor is working alongside locally-based NK Architects, Vanderweil Engineers, and Tri-State Engineers as the respective design team on this project. Capital Health at Oxford Valley is slated to open its doors to patients in early 2024.