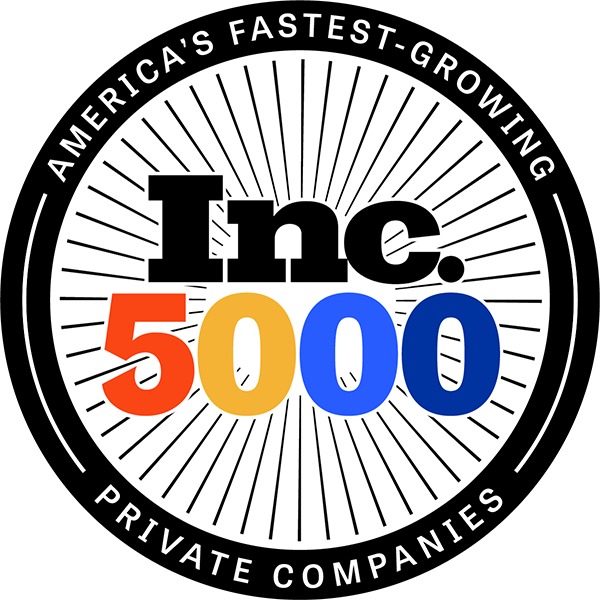 Inc. magazine announced this week that Anchor has been named to the Inc. 5000 list, the country's most prestigious ranking of its fastest growing private companies, for the second year in a row. The list represents a unique look at the country's most successful private businesses and is a key benchmark for entrepreneurial success.
For four decades, Inc. has celebrated the fastest-growing private companies in America, with companies such as Microsoft, Under Armour, and Patagonia gaining their first national exposure as honorees on the Inc. 5000. Joining Anchor, the companies on the 2022 Inc. 5000 represent a new cohort of fast-growing private businesses, all of which have demonstrated an ability to succeed amid supply chain challenges, labor shortages, and the ongoing impacts related to COVID-19. Among the top 500, the average median three-year revenue growth rate soared to 2,144 percent. Together, those companies added more than 68,394 jobs over the past three years.
"We are incredibly honored to be recognized alongside such an esteemed cohort of companies on this year's Inc. 5000 list," shared Ben Ochs, Chief Executive Officer of Anchor. "People and relationships are at the heart of what we do at Anchor and our continued growth is a testament to the steadfast commitment and dedication of our team in providing innovative, holistic solutions for our clients that respond to today's healthcare challenges. We are especially grateful that our growth as a company has provided us with the opportunity to support the communities in which we work and to provide stability during these tumultuous years. We are thrilled to be named to the Inc. 5000 list for the second year in a row and look forward to continuing our pursuit of better healthcare through real estate solutions."
Echoing Mr. Ochs's sentiments, James Schmid, Chief Investment Officer and Co-Managing Partner with Anchor noted, "This is a significant moment for Anchor as we continue to operate under a client-first commitment while investing in top-tier talent and delivering healthcare real estate solutions to ensure growth well into the future. We are so proud of this accomplishment and are elated to join Inc.'s prestigious roster of companies who are positively impacting the nation's economy. This recognition comes at a pivotal time for our dynamic growth as we fully anticipate 2022 to be another banner year for the company. We are excited to see what our team achieves in the coming years."
Complete results of the Inc. 5000, including company profiles and an interactive database that can be sorted by industry, region, and other criteria, can be found at www.inc.com/inc5000.