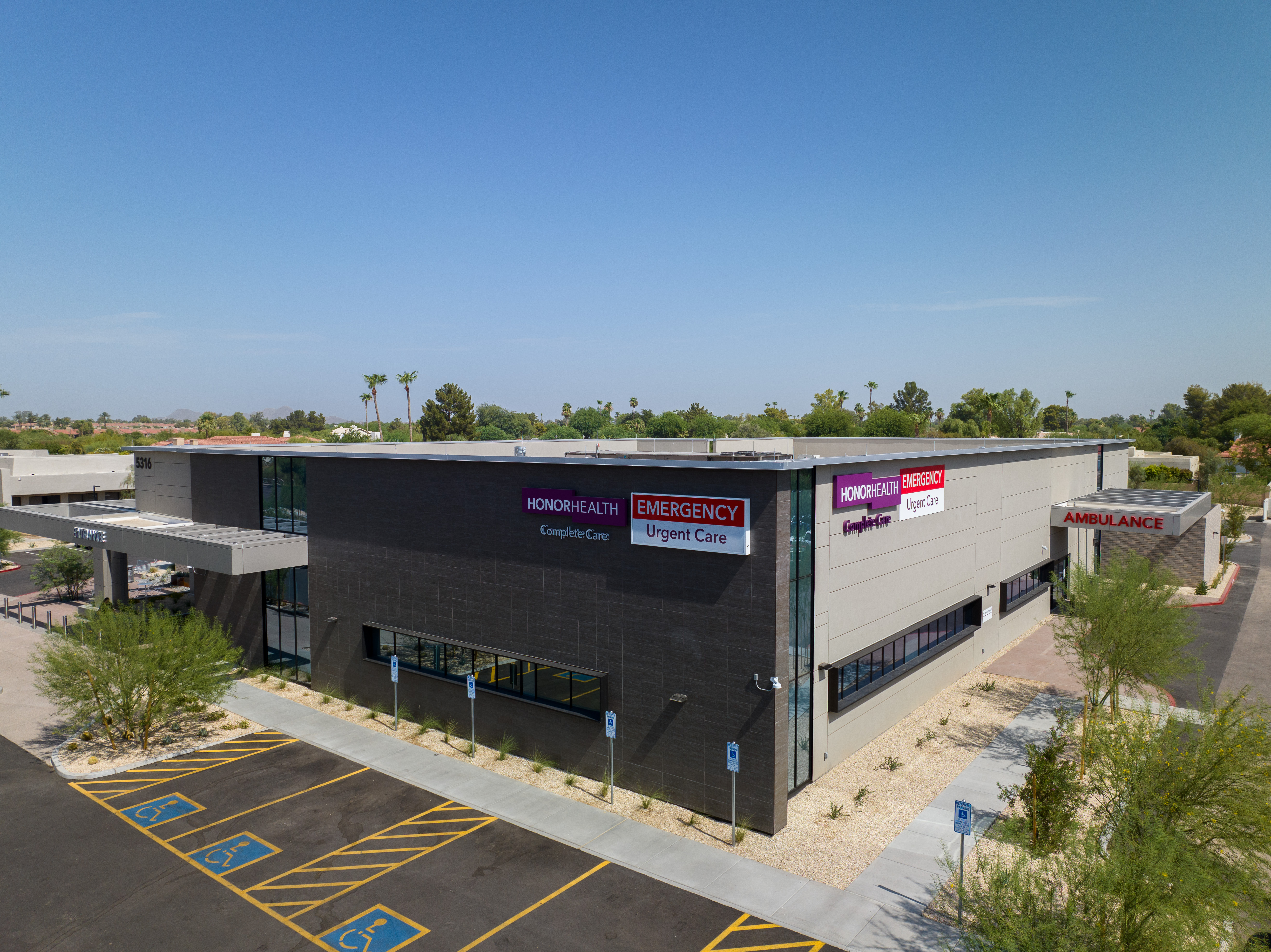 Alongside health system leadership, the project team, and members of the community, Anchor recently celebrated the ribbon cutting of the 21,215 square foot HonorHealth Complete Care, a full-service, hybrid freestanding emergency department and urgent care clinic in Paradise Valley, Arizona. Strategically located at 5316 East Shea Boulevard, the comprehensive healthcare facility offers transparent and value-based care to the surrounding community.
In collaboration with HonorHealth, a leading Paradise Valley healthcare system serving more than five million people in the greater Phoenix and Scottsdale areas, and Intuitive Health, the pioneer of the combined ER and urgent care model, Anchor provided comprehensive development services and real estate planning expertise to successfully deliver the ground up project. HonorHealth Complete Care brings a healthcare experience to the area designed to simplify the way patients access immediate, appropriate care while also lowering out-of-pocket costs.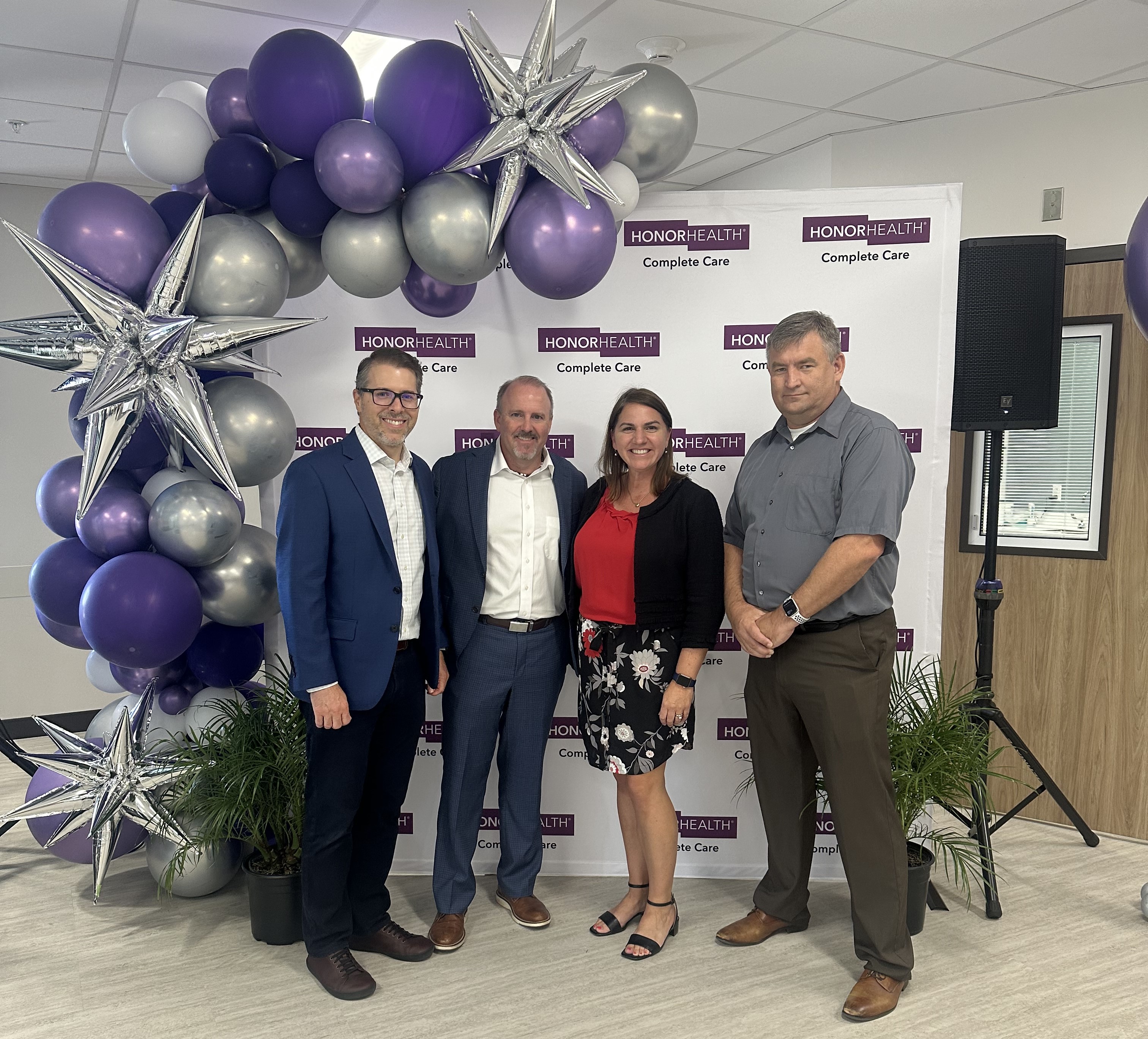 "We are thrilled to continue our support of HonorHealth and Intuitive Health's expansion in the Phoenix MSA, offering convenient access to high-quality primary care, urgent care and emergency services under one roof," shared Sean Miller, Vice President of Development with Anchor. "The alignment of the team's efforts to realize the vision and goals of this project reminds us why we do what we do - to improve the health and well-being of the community by providing patient-centric and easily accessible care in a customer-service led environment."
Featuring primary care, emergent and non-emergent services, programming within the facility includes a primary care clinic, emergency department, urgent care, trauma room, CT, x-ray, triage, lab and pharmacy, and fast-track exam rooms serving lower acuity patients. An ambulance pick-up area is also available for patients who need to be transferred to a larger inpatient facility.
"With the ultimate vision of this facility in mind, the full project team, including Anchor Health Properties, Devenney Group, and JE Dunn Construction, carefully considered every detail of this facility to enhance the patient experience," noted Rick Murdock, Vice President of Strategic Planning, Physician Alignment, and Network Development with HonorHealth. "By providing both urgent and emergency care at the same location, patients will benefit from reduced wait times to get the treatment they need and get back to their lives quicker than traditional emergency room models."
Echoing these sentiments, Mason Deal, Senior Vice President of Development with Intuitive Health, added, "This new facility will transform the patient experience for the residents of Paradise Valley, offering a complete spectrum of convenient, accessible services housed under one roof."
Regionally based firms with extensive healthcare facility experience served on the project team, including Devenney Group, an architectural and design firm focused solely on healthcare environments for the past sixty years, and JE Dunn Construction, one of the nation's top ten largest healthcare builders.
HonorHealth Complete Care – Paradise Valley officially opened its doors to patients on July 25. The healthcare facility is open 24 hours a day, seven days a week, offering a complete spectrum of care provided by board-certified physicians and advanced practitioners.