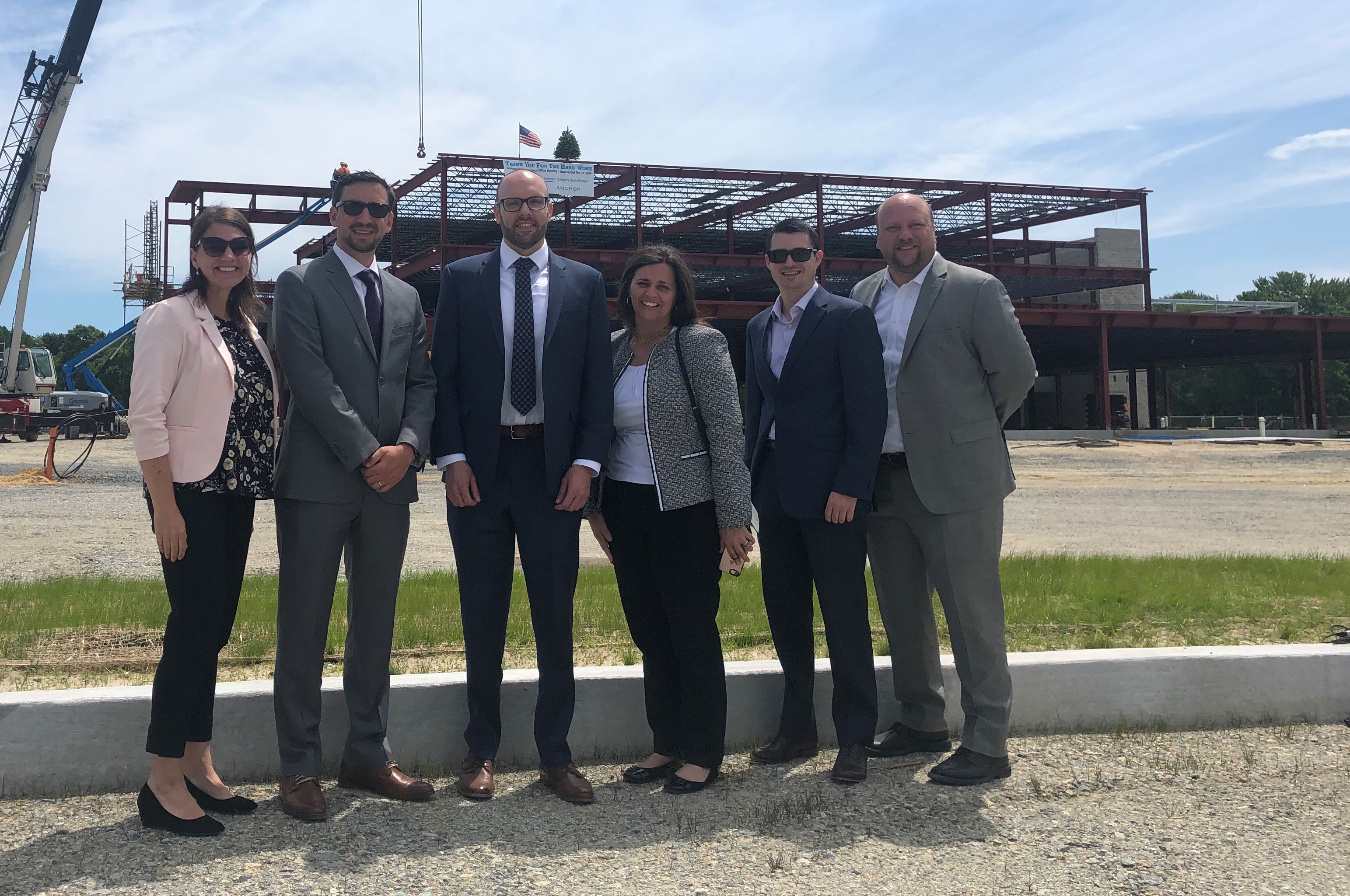 Leaders from Bayhealth, Nemours / Alfred I. duPont Hospital for Children, local government officials, and the project team joined Anchor Health Properties to celebrate a topping out ceremony for an 85,000 square foot outpatient facility as the final beam is hoisted onto the building. The three-story MOB is located on the Bayhealth Sussex Campus adjacent to the new 128-bed Bayhealth Hospital and Bayhealth Outpatient Center.
Katie Jacoby, Executive Vice President of Strategy and Development with Anchor Health Properties, said "I am delighted to be celebrating this milestone in the delivery of the Nemours Sussex Medical Office Building. We appreciate the opportunity to work with Bayhealth and Nemours to develop this project that will provide comprehensive, high-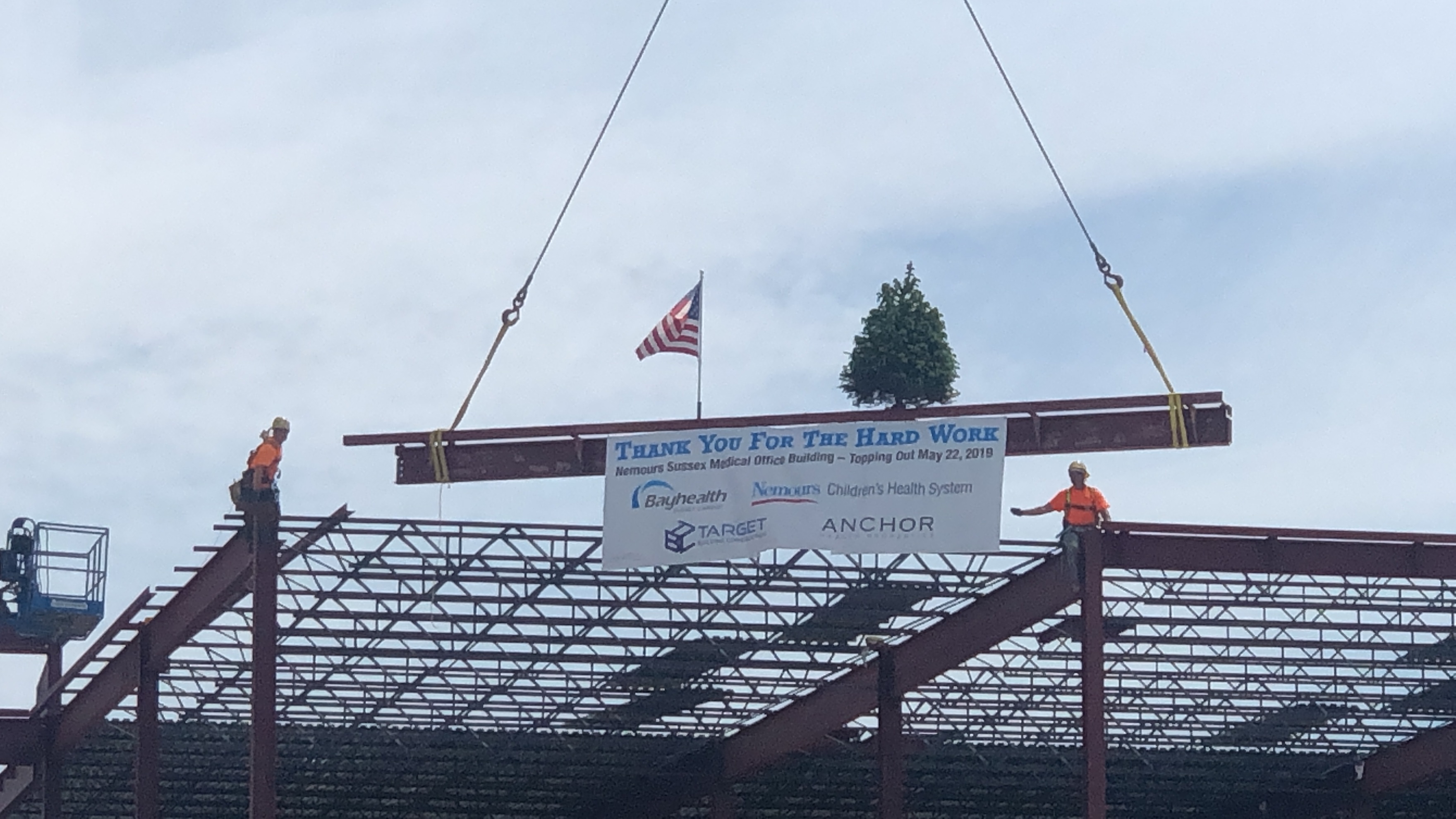 quality pediatric and adult specialty healthcare services to the surrounding community. I would like to thank each member of the project team for their effort and continued dedication to deliver this project in alignment with the established vision, goals and objectives."
Tenants of the building include Nemours duPont Pediatrics and Nemours Senior Care occupying the first floor. Proposed specialty care services within the Nemours space includes neurology, endocrinology, allergy, orthopedics, physical and speech therapy, radiology and MRI. Bayhealth and private physician office space, including women's services, family practice, and various specialists comprise the upper two floors.
The project team is structured as a design-build between Target Building Construction and Stantec. Becker Morgan is the civil engineer and Barton Associates is the MEP engineer. Construction financing is provided by M&T Bank.