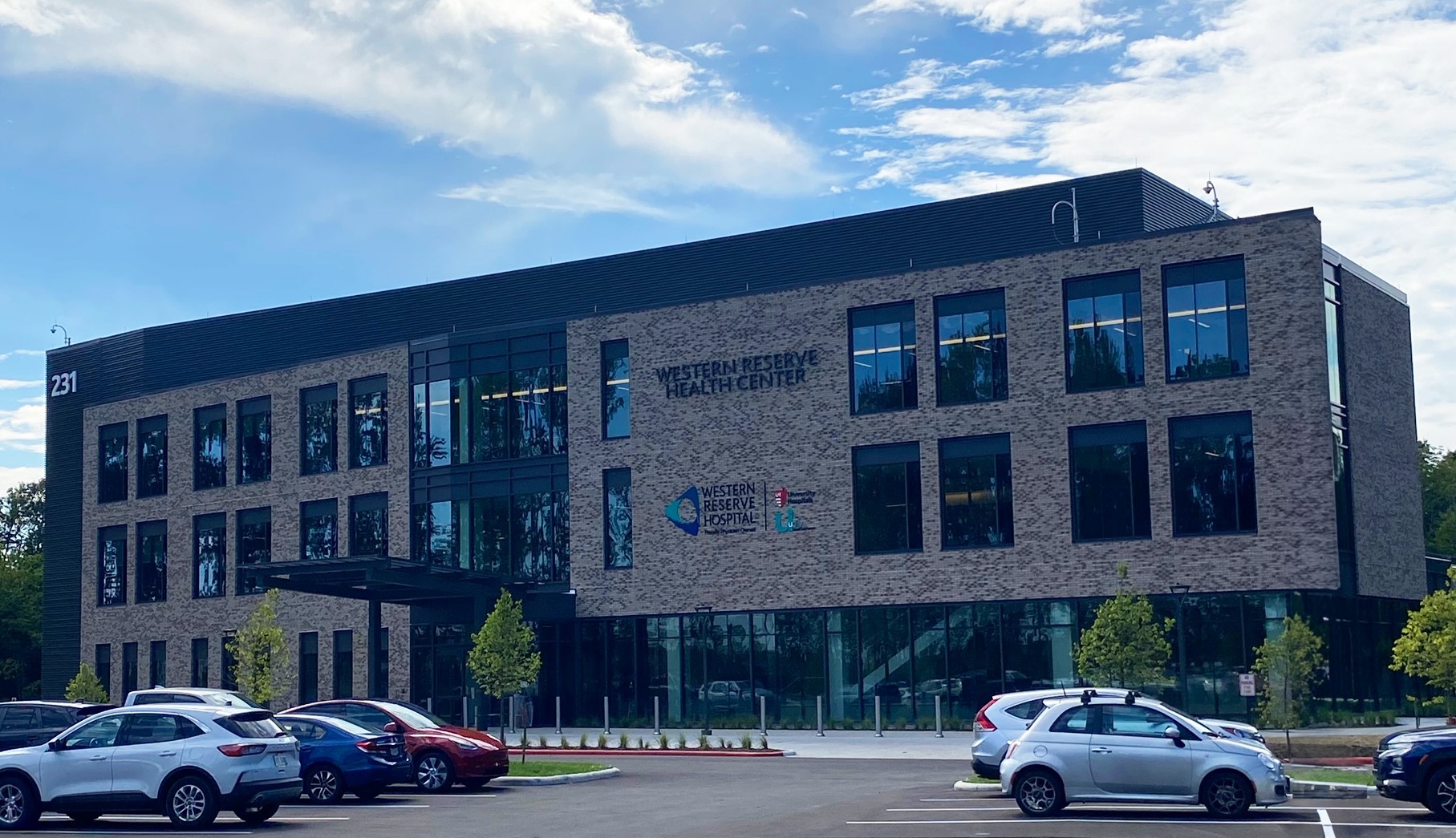 Built to serve the community of Cuyahoga County, Ohio and the surrounding area, Anchor marked the completion of the Western Reserve Health Center, a dynamic, multi-tenanted 53,000 square foot multi-specialty health and wellness center in Hudson, Ohio.
Engaging community leaders and key stakeholders from each of the tenants in the planning and programming efforts, the Western Reserve Health Center is designed as a premier destination for enhancing health and wellness in the region. Providing services across the full continuum of care, the facility delivers a one-stop-shop for patients to see their primary care physician and specialists in a seamless, coordinated manner with onsite x-ray and laboratory services. A community room has opened at the location, with walking paths, retail amenities, and a cafe planned for future development.​
"The health center represents the culmination of an innovative and collaborative process to help bring the finest, most convenient, and accessible healthcare services under one roof," shared Kollin Rommel, Senior Director of Development with Anchor. "The commitment from Western Reserve Hospital, Unity Clinic, the City of Hudson, and Summit County is evident in every detail from the overall synergy and operations of the facility to the brand continuity within each health system's suite footprint. It's been a pleasure working with this talented and passionate project team to bring the vision for a comprehensive expansion of primary and specialty care services in Hudson to reality in the planning and development of this statement project."
We are very proud and excited about this project which will allow for improved access to healthcare in our communities and increased convenience to serve patients in northern Summit County," said Dr. Robert Kent, President and CEO, Western Reserve Hospital. "I want to thank the City of Hudson, Hudson City Council and Summit County for their unparalleled support throughout the entire process of bringing this new facility to completion."
Strategically located at 231 Seasons Road, Hudson, Ohio, the 51 acre site was developed with future expansion opportunities to build out the health and wellness campus while paying homage to the surrounding wetlands using natural light, wood accents, and warm colors to create a calming and welcoming patient environment.
The facility houses patient-focused, regional tenancy, including Western Reserve Hospital, one of Northeast Ohio's most advanced community hospitals; and Unity Clinic, Northeast Ohio's largest independent physician network. A diverse and complementary mix of primary and specialty care services are offered at this location, including endocrinology, medical weight loss, gastroenterology, orthopedics, lab and imaging, ophthalmology, rheumatology, primary care, infusion, and podiatry.
Locally and regionally based firms with extensive healthcare facility experience served on the project team, including DesignGroup, an award winning architectural firm with a focus on sustainable design in healthcare, The Albert M. Higley Company, one of the most experienced and respected regional construction firms, and Thorson Baker + Associates, a local civil engineering firm utilizing Integrated Project Deliver and Lean Design concepts.
The facility opened its doors to patients on August 1, 2023.