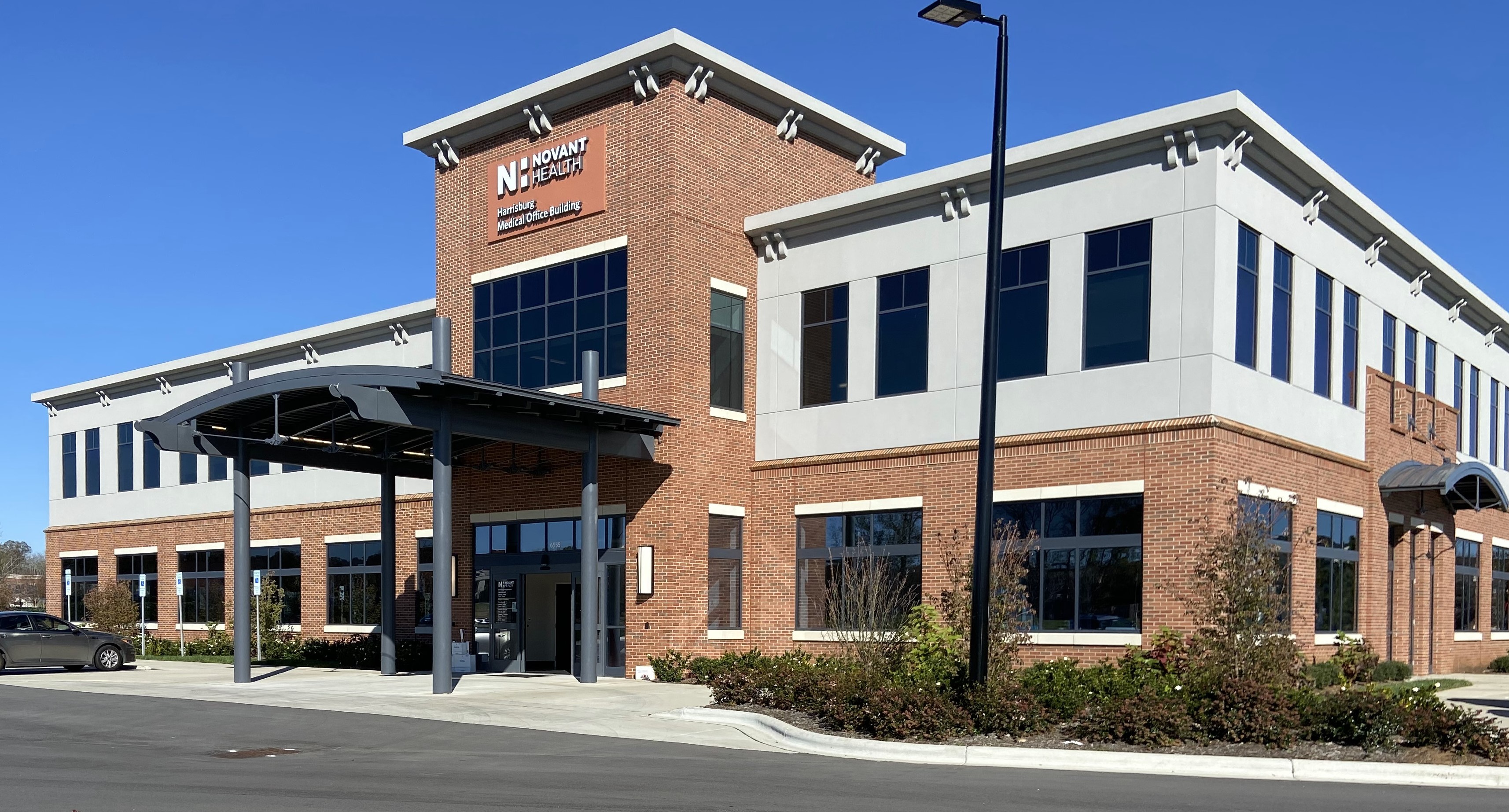 Anchor Health Properties (Anchor) has recently closed on a 24,000 square foot Class A medical office building in Harrisburg, North Carolina, a high growth submarket of Charlotte. Constructed in 2019 and acquired via a joint venture with an existing institutional equity partner, Anchor's investments team utilized its strategic, local relationships to source this asset in an off market approach through a relationship with the Seller.
Novant Health, a leading non-profit health system in the Southeast with regional scale and operations including 15 hospitals, occupies the entire facility. Situated at 6555 Kee Lane, the MOB features close proximity to Novant Health's Mint Hill Medical Center as well as complementary foot and ankle, pulmonology, and dermatology allowing for cross referrals and additional traffic. Serving as a strategic outpatient location for Novant Health in eastern Charlotte, the health system enjoys a long term lease in this facility and provides family medicine, pediatrics, and obstetrics specialty services which support its growing patient base in the submarket.
"Signifying our long-term commitment to the greater Charlotte area, we are thrilled to have invested in this facility with Novant Health as the key tenancy," noted James Schmid, Chief Investment Officer and Managing Partner with Anchor. "We now lease roughly 200,000 square feet of owned clinical medical space to Novant, making Anchor one of the system's largest third party landlords, and this MOB drives additional convenience and accessibility to support the health system's strategic expansion. We are excited to continue to provide high quality healthcare services and an outstanding experience to Novant Health's patient base through this off market transaction."
Elliott Sellers of Anchor's investments team led the underwriting and due diligence effort. Echoing Mr. Schmid's comments, Mr. Sellers added, "Building on our existing local and regional relationships, Anchor's investment in this asset offers long term value from a strong regional tenancy. We continue to target this attractive and dynamic market as we expand our footprint with Novant Health and overall presence in the area."
Capital One provided debt financing services. Anchor Health Properties is also providing asset management and property management services at this location.