In collaboration with institutional equity partner Harrison Street, a leading investment management firm exclusively focused on alternative real assets, Anchor has expanded its management and leasing efforts in conjunction with Harrison Street's core fund acquisition of two Class A medical office buildings in Beverly Hills and Santa Monica. Totaling 106,090 square feet, the facilities are anchored by nationally renowned health systems, Cedars-Sinai and UCLA Health. Anchor's operating footprint across Southern California now extends over more than one million square feet of medical office space.
"Expanding our presence in this dynamic market is fundamental to our overall operating platform growth strategy and we are pleased to have collaborated with Harrison Street on this statement transaction," shared James Schmid, Chief Investment Officer and Managing Partner with Anchor. "Facilitating the growth of Anchor's operating platform in Southern California to more than one million square feet of managed space is a testament to the focus, dedication, and solution-oriented mindset of our team. The Stockdale portfolio offers widely recognized health systems as well as laboratory and research institutions and we are looking forward to supporting the well-respected mission and operations of the existing tenancy. Throughout 2022, we expect to continue to expand our existing management portfolio in California as we grow across other key markets."
Occupied by a highly synergistic mix of clinical medical and laboratory science tenants, the portfolio enjoys an ecosystem of patient referrals within each building. Proximate to other healthcare facilities, such as Cedars-Sinai Medical Center and UCLA Santa Monica Medical Center, the strategic location for the health system tenancy also provides a high number of referrals within the surrounding community.
9090 Wilshire Boulevard | Beverly Hills, CA
Originally built in 1986 and renovated in 2020, this asset is one of only eight institutional quality medical office buildings located in the Beverly Hills submarket and features close proximity to Cedars-Sinai Medical Center (S&P AA-), an 886-bed hospital and multi-specialty academic health science center.
Anchored by Tower Hematology Oncology Medical Group, a Cedars-Sinai affiliated specialty care practice ranked in the Top 10 by US World News & Report in 2021, services offered at this location include chemotherapy and blood disorder treatments as well as clinical trial therapies. Occupying the entire first floor, Beacon Surgical Center, a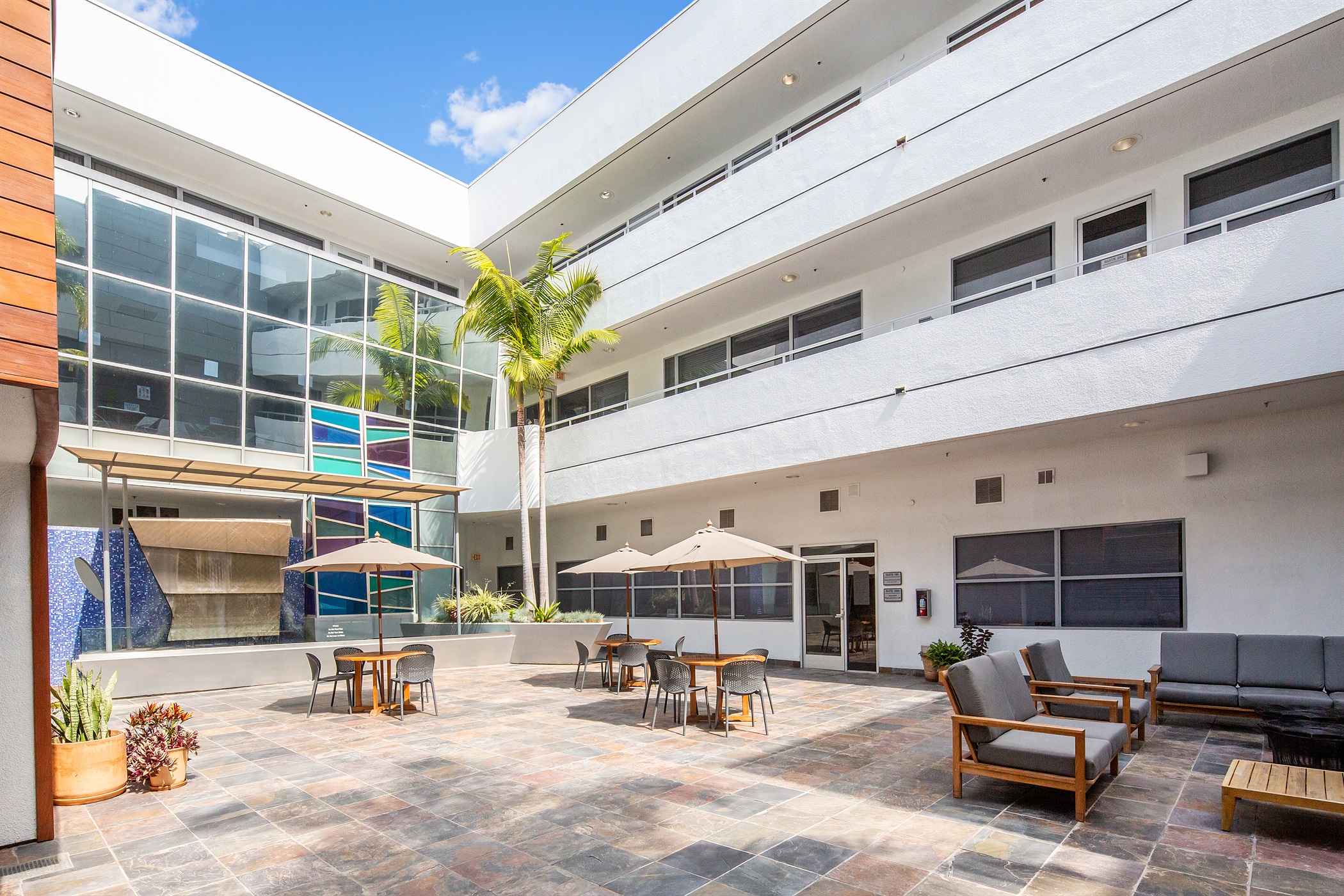 prominent, local, private practice operating an outpatient ambulatory surgery center featuring three operating rooms and seven recovery beds as well as clinical space, joins Tower Hematology Oncology Medical Group at this location.
2825 Santa Monica Boulevard | Santa Monica, CA
This outpatient facility, originally built in 1999 and fully renovated in 2020, features proximity to two leading hospitals – UCLA Santa Monica Center (S&P AA-), a 281-bed full service medical center providing the complete continuum of healthcare services, and Providence St. John's Medical Center, nationally renowned 266-bed hospital providing academically-based care guided by research and evidence-based medicine.
Investment grade health system tenancy includes UCLA Health offering pediatric services on the first floor and its Translational Oncology Research Laboratory on the second and third floors. Part of the UCLA Jonsson Comprehensive Cancer Center, the lab's research team is focused on exploring potential ways to form the basis for new and novel cancer treatments. Synergistic tenancy at this asset includes Santa Monica Fertility, a leading, all-inclusive third-party reproduction center, offering an in-house egg donor and surrogacy services.
Elliott Sellers, Vice President of Investments & Partner with Anchor added, "Harrison Street is a highly valued institutional equity partner known for its expertise in specialized healthcare real estate finance and we are pleased to support them once again in their acquisition of this transaction. We are excited to add these two Class A assets backed by top-tier health systems featuring well-known surgical centers to our growing management portfolio in California. As more surgical procedures continue to be performed outside of the hospital and in an outpatient setting, we have identified this facility type as a key element in our overall strategy."
CBRE provided sales advisory services on behalf of the Seller. Anchor Health Properties will provide go forward property management services and leasing at these locations.