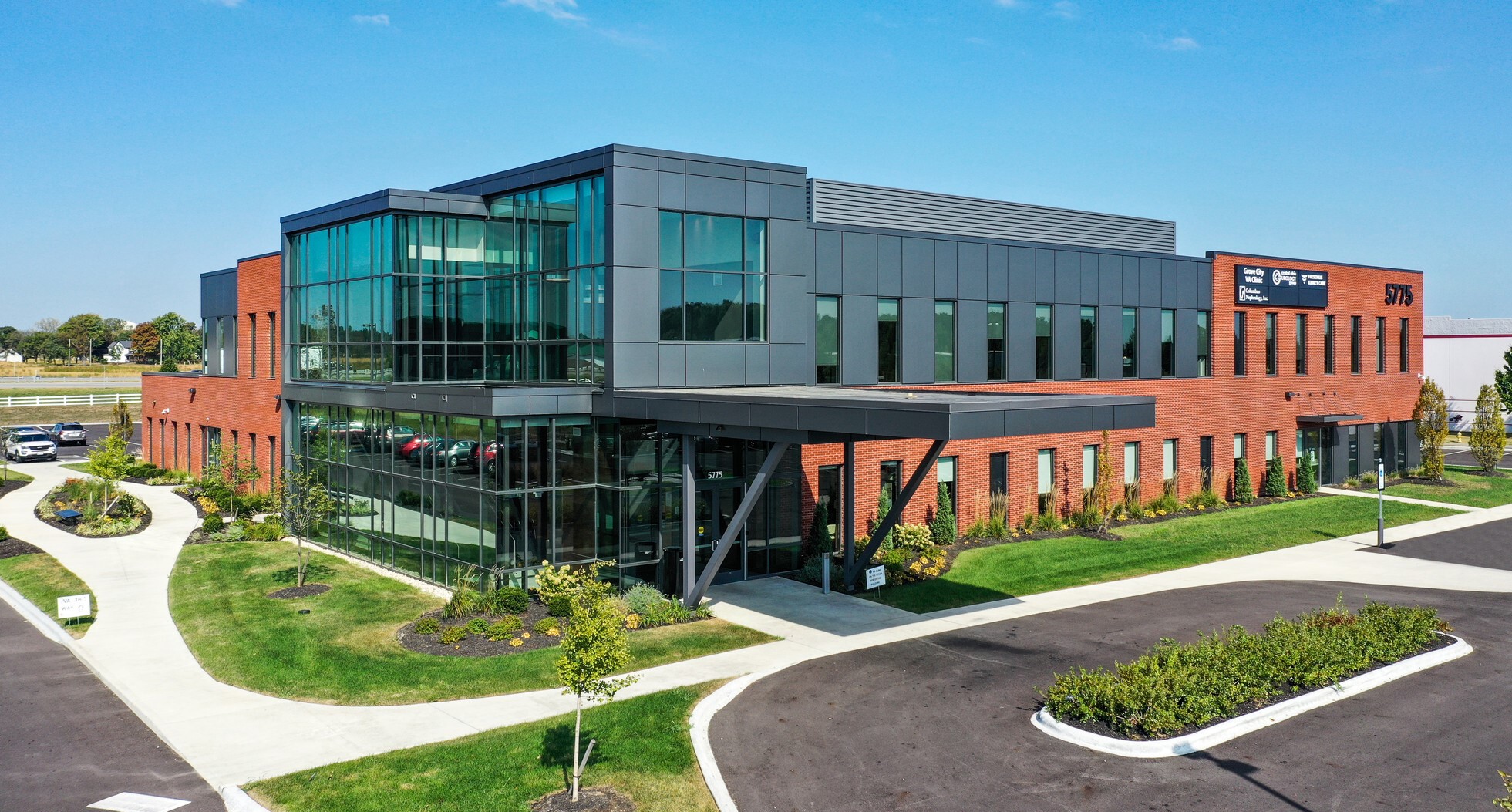 Marking the Company's entry into another Top 50 MSA in the United States, Anchor recently closed on a two story, 38,327 square foot Class A medical office building in the dynamic Grove City submarket of Columbus, Ohio. The off market transaction was acquired through Anchor's discretionary equity fund, Chestnut Healthcare Fund II, co-managed with Chestnut Funds.
The 100% occupied facility, located at 5775 N. Meadows Road, is strategically positioned with close proximity to downtown Columbus and adjacent to the Mount Carmel Hospital Grove City, a full service hospital campus offering 210 inpatient beds. Originally constructed by Trivium Development LLC in 2019, the tenancy has shown a long-term commitment to the building and includes several prominent national and regional health systems featuring strong credit ratings and a synergistic offering of services at this location. Anchoring the building is the Grove City VA Clinic, which provides mission critical services to the Southern Columbus area veterans community. Additional tenancy includes The James - Ohio State University Comprehensive Cancer Center (OSUCCC – James), Fresenius Kidney Care, Central Ohio Urology Group, and Columbus Nephrology. The complementary tenant ecosystem enjoys cross referrals throughout the facility and with the neighboring inpatient hospital campus.
"As our investments team continues to push the envelope and create new opportunities for us in top tier markets across the United States, we are thrilled to acquire this Class A asset and to build relationships with the physicians of the regionally prominent and respected tenancy," shared James Schmid, Chief Investment Officer and Managing Partner with Anchor. "With the increasing interest in medical office facilities in today's market climate, we were attracted to the strong fundamentals of this stabilized asset as well as the high-growth demographics of the surrounding MSA. We are looking forward to supporting the tenants' mission and operations as they provide first rate healthcare services to the area's residents."
Leading the acquisition process, Albert Lord, Investment Manager with Anchor added, "We are excited to enter the Columbus region with an acquisition of one of the most strategic assets in the market. Essentially everything in our investment criteria, population growth, demographics, tenancy, building quality, and proximity to a hospital, was satisfied with this transaction. Going forward, we are committed to supporting the existing tenancy as they meet the needs of the growing Grove City community."
Engle Real Estate provided sales advisory services on behalf of the seller, Trivium Development LLC, for this off market transaction. First Citizens Bank and CIT provided debt financing services. As the new owner, Anchor Health Properties will provide go forward asset and property management services at this location.