Anchor Health Properties (Anchor), a national, full-service healthcare real estate development, management and acquisitions company focused solely on medical facilities, continues to build upon its service offerings and expand its team. The Company is pleased to announce two new additions to its Development Platform – Richard Paddock and Eric Moser.
As Senior Development Directors, Mr. Paddock and Mr. Moser's expertise will continue to facilitate and expand Anchor's comprehensive development platform, including market analysis, site selection, conceptual planning, design, and construction. In their daily roles, Mr. Paddock and Mr. Moser will lead the development process and manage the project teams including architects, construction managers, engineers, attorneys, and other specialists, ensuring that our clients' needs are met, and we are delivering successful healthcare development projects.
Richard Paddock is based in the Franklin, TN office and brings diverse expertise in business development, project management, estimation, and compliance with codes and safety requirements within a healthcare environment. Prior to joining Anchor, Mr. Paddock held key roles in project management and construction with Kindred Healthcare. Mr. Paddock is a graduate from the University of North Florida with a degree in Building Construction Management.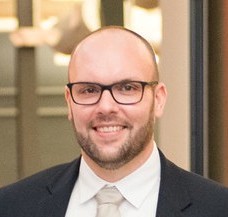 Eric Moser is based in the Wilmington, DE office and joins Anchor with a depth of experience in estimating, project management, and real estate development across all fields of commercial real estate. Prior to his new role with the Company, Mr. Moser served as a Project Manager and Director of Construction with Hayden Management Company. Mr. Moser obtained his undergraduate degree in Construction Management from Drexel University.
Mr. Paddock and Mr. Moser's experience and skills are assets that will complement and enhance Anchor's ability to meet the needs of its clients as the Company continues to provide quality, innovative services to the healthcare community.