Anchor Health Properties (Anchor) has recently invested in a two-building, 85,242 square foot portfolio located in the Bala Cynwyd suburb of Philadelphia, Pennsylvania. The properties were acquired through a joint venture between its co-managed equity fund, Chestnut Healthcare Fund I, and institutional equity partner, The Carlyle Group by way of its Core Plus fund. Ben Ochs, Chief Executive Officer with Anchor, noted, "this transaction demonstrates Anchor's commitment to the Philadelphia MSA, as the largest non-health system owner and manager of medical office facilities in the region, with nearly 1,500,000 square feet owned and managed. The Philadelphia MSA continues to be the largest of Anchor's investment markets in the US by total square footage."
The two adjacent medical office buildings, located at 10 & 100 North Presidential Boulevard (known locally as the Pagoda Building),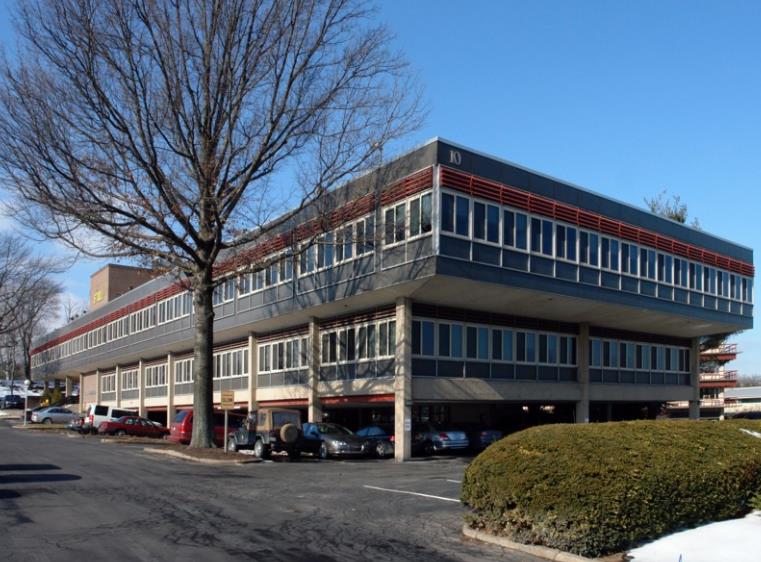 are situated in an infill corridor along the Schuylkill Expressway and feature close proximity to Main Line Health's Lankenau Medical Center, Thomas Jefferson's East Falls Campus, the Philadelphia College of Osteopathic Medicine, and a wide array of retail, residential, and commercial office sites. Recent development of adjacent multi-story residential and senior living facilities make the site a prime location for outpatient medical services.
Originally developed in 1965 and partially renovated in 2009, the two acquired buildings are unique in their focus on clinical medical use in the Bala Cynwyd submarket. Anchor plans to reposition the portfolio as a best-in-class regional clinical medical office destination by investing more than $6 million in significant capital improvements to fully modernize each building. Anchor's development platform will take the lead in the building redevelopment efforts. Anchor will also install a dedicated medical leasing program to the buildings.
Anchored by two ambulatory surgery centers, the portfolio is 90% occupied by a highly synergistic clinical medical tenancy ecosystem, including ophthalmology, gastroenterology, and physical therapy services. Existing tenants, the majority of whom have been located in the facilities for more than ten years, have demonstrated a consistent commitment to their spaces and several have made long term lease renewals as part of the transaction. Current tenants include Main Line Surgery Center, a member of the Wills Eye Surgical Network, one of the most prominent eye care groups in the United States; Ophthalmic Partners of PA, founded in 1971 and the largest multi-subspecialty ophthalmology practice in the Philadelphia MSA; Mid-Atlantic Retina; Gastrointestinal Associates; Ambulatory Surgery Center of Bala Cynywd; and, NovaCare Rehabilitation, one of the largest rehabilitation and physical therapy providers in the Philadelphia and broader mid-Atlantic region.
"We are extremely excited to have acquired this two-building portfolio and to continue investing in healthcare real estate in our own backyard," said James Schmid, Chief Investment Officer and Managing Partner with Anchor. "Strategically located in a top Philadelphia submarket that is driven by consistent expansion from national and local businesses, the facilities offer long-term lease commitments from best-in-class tenancy with an array of services under one roof in a prime location. Having worked around the corner in my first full time position out of college, I am excited to see our Anchor platform make a commitment to the broader redevelopment of the City Line district in Bala Cynwyd. We are looking forward to building relationships with a number of well-respected, market-dominant healthcare practices and physician owners."
Ilya Hvostikov, Investments Manager, sourced the transaction for Anchor in an off market approach and oversaw the extensive acquisition process. Mr. Hvostikov also noted, "Philadelphia is one of the most active medical office markets on the East Coast right now and healthcare services have remained an important growth segment serving the residents of this area. The properties are easily accessible for patients, visitors and staff and feature the safety and convenience people are looking for in 2021. We are pleased by the opportunity to partner with the region's leading specialty healthcare practices as our tenants."
Capital One provided debt financing for the project. Anchor Health Properties will also provide go-forward asset and property management services at this location.