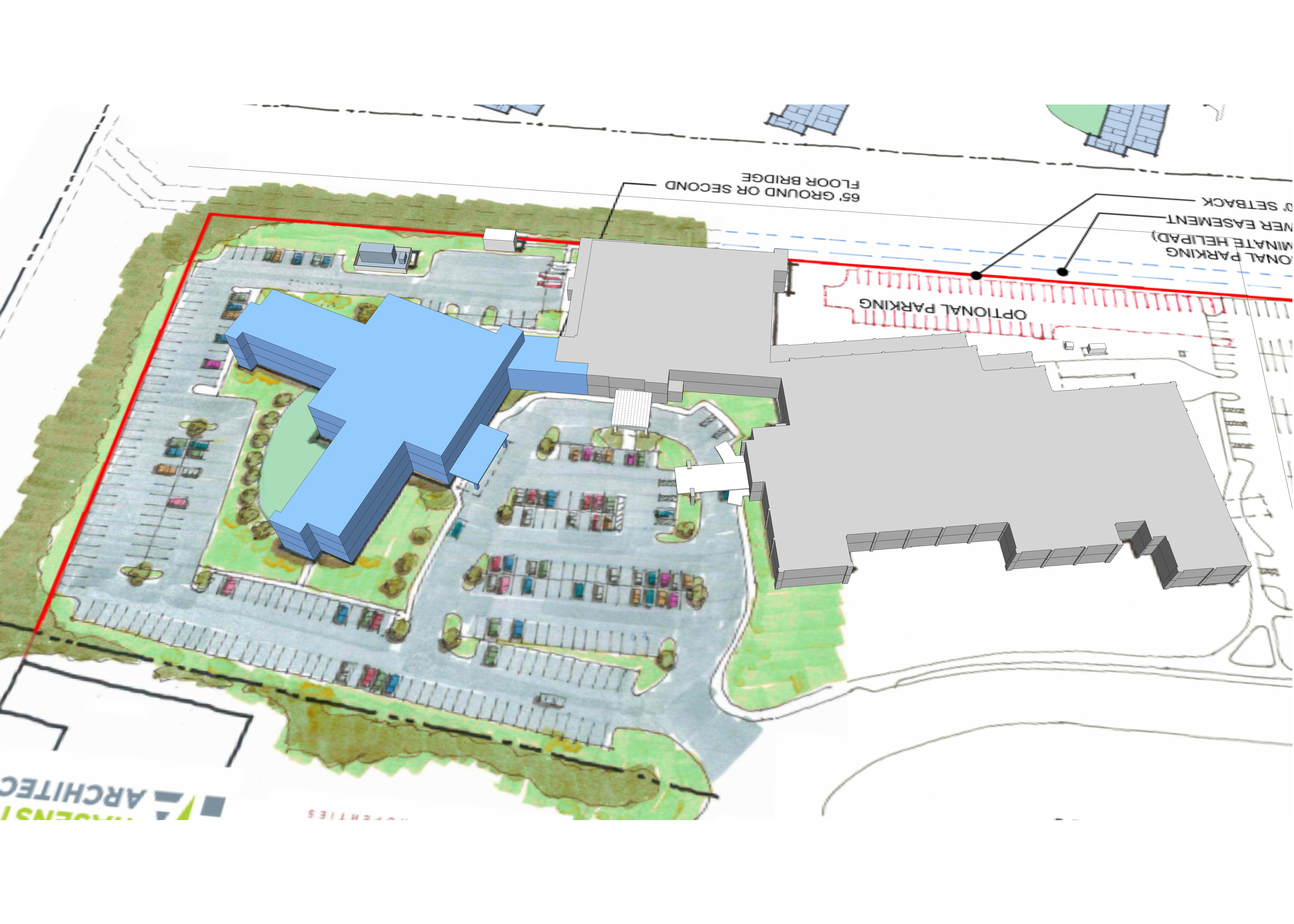 As the need for behavioral health programs increases throughout the United States, Anchor, and The MetroHealth System (MetroHealth), a nationally ranked non-profit, public health care system located in Cleveland, Ohio, are working closely together to develop a 100,000 SF, 110-bed Behavioral Health Inpatient Hospital located in Cleveland Heights.
Home to Cuyahoga County's most experienced Level I Adult Trauma Center, and Ohio's only adult and pediatric trauma and burn center, MetroHealth's hospitals and health centers provided more than 1.45 million visits for 298,000 patients in 2019. The addition of the specialty Behavioral Health Inpatient Hospital continues this focus on the full continuum of care and builds upon the health system's commitment to creating a healthier community through service, teaching, discovery and teamwork.
"MetroHealth is pleased to partner with Anchor Health Properties on this timely and critical journey," said Julie Jacono, MetroHealth's Senior Vice President and Chief Strategy Officer. "Anchor's commitment to pursuing better health care through real estate solutions created a natural alignment between our organizations to strategically and nimbly approach this project with a patient-centric focus. The new behavioral health inpatient hospital is an important investment for our region and residents. With this development, we will be able to help thousands of people who desperately need treatment."
"In this time of unprecedented and rapid change, we commend MetroHealth for their dedication to providing specialty behavioral health services and high-quality of care to patients and visitors with healthcare needs that are so often marginalized," shares Ben Ochs, Chief Executive Officer of Anchor Health Properties. "Working in collaboration with the key leadership and stakeholders at MetroHealth, our goal is to develop a facility that embraces a fully inclusive, healing environment for patients, visitors, and providers, and is truly reflective of the diverse communities we serve."
Richard Paddock, Vice President of Anchor Health Properties, echoes those sentiments, "We are grateful for the opportunity to support MetroHealth's mission and to help meet the needs of their patients with the new Behavioral Health Inpatient Hospital. We are excited to plan and design this specialty service facility which will meet increasing patient demand and advance behavioral healthcare for the surrounding community."
Locally based Hasenstab Architects and Albert M. Higley Company (AMHigley) are serving as the architect and general contractor respectively on this project.
Construction is slated to commence Q2 2021 and project completion expected in Q3 2022.