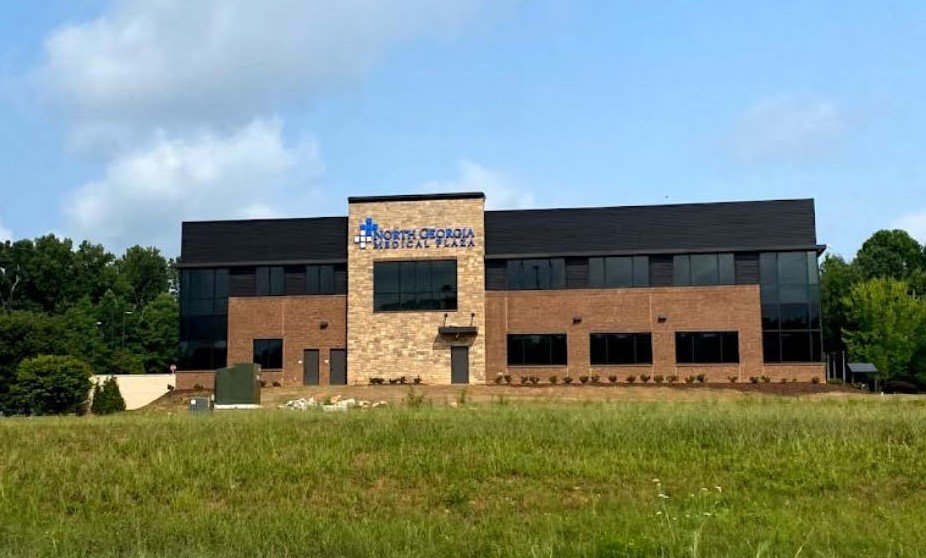 Continuing to grow the company's multi-asset owned and managed portfolio across Georgia, Anchor recently closed on a two story, 35,497 square foot Class A outpatient medical office building in the northern Atlanta submarket of Dawsonville. The asset at 73 Prestige Lane was acquired in an off market fashion via a joint venture with institutional equity partner Harrison Street, a leading investment management firm exclusively focused on alternative real assets.
Strategically positioned in a growing area with proximity to the 199 bed Northside Forsyth Hospital, the facility is 100% occupied by a highly synergistic clinical medical tenancy, including Northside Hospital System, a community based hospital system expanding across 25 counties with five acute-care hospitals and more than 250 outpatient facilities, Cleaver Medical Group, specializing in interventional pain management and dermatology services across five locations in the North Metro Atlanta area including an ambulatory surgery center in Cumming, Heart & Vascular Care, offering a range of specialized cardiology services with eight locations across the North Metro Atlanta area, and Digestive Care Physicians, featuring four convenient locations in north Georgia providing the best in modern digestive healthcare and cancer prevention. The facility opened its doors to patients in 2021, and this will be the first institutional ownership of this asset.
"This is a new to market, Class A asset that plays a key role in the delivery of healthcare in the area," shared James Schmid, Chief Investment Officer and Managing Partner with Anchor. "The City of Dawsonville's growing economy and strong demographics coupled with the MOB's synergies with the surrounding hospital and outpatient campus aligned with key themes in our overall investment thesis. We are pleased to continue our long-term relationship with the existing tenancy and are committed to providing the surrounding community with a high-end facility as we expand our presence with additional opportunities in the greater Atlanta area. Anchor has established an Atlanta area office, headed by Anchor partner Mervyn Alphonso, and continues to scale across Georgia as one of the largest medical office owners in the state."
Offering a breadth of complementary services, including primary care, dermatology, cardiology, optometry, ENT, and allergy, the in place tenancy hand selected the location to target population migration patterns increasingly pushing further north in the Atlanta metro area. Additionally, the existing tenants have collocated together at several facilities throughout the greater Atlanta MSA to increase outpatient coverage and provide non-hospital oriented services. Heart & Vascular Care and Digestive Care Physicians also provide services at other Anchor owned properties in the Atlanta area.
Leading the acquisition process, Elliott Sellers, Vice President of Investments and Partner with Anchor added, "We are building a strong presence in the Atlanta metro area, and we continue to be attracted by the outpatient medical office opportunities here. We are excited to add this Class A MOB to our existing fifteen asset owned and managed portfolio and to support Northside Hospital System, Cleaver Medical Group, Heart & Vascular Care, Digestive Care Physicians, and the providers who deliver high quality healthcare to the community. We look forward to being able to announce additional acquisitions in the market later in the year."
Michael Lipton and Joshua Gregory from Colliers provided sales advisory services on behalf of the seller. Capital One provided debt financing services. As the new owner of the facility, Anchor Health Properties will provide go forward asset and property management services at this location.