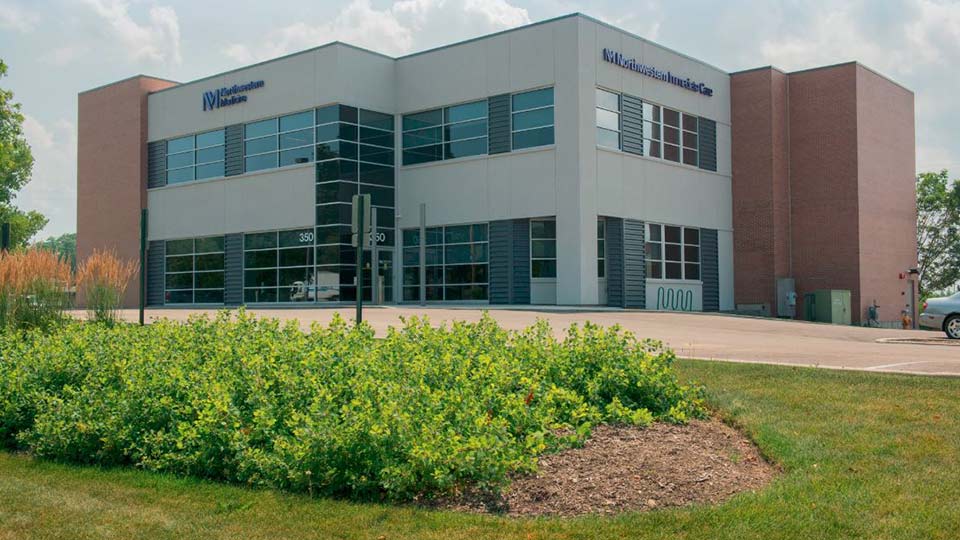 Representing the inaugural investment in a new Midwestern target market for the firm, Anchor recently closed on a two story, 16,737 square foot Class A outpatient medical office building in the highly desirable Chicago submarket of Deerfield, Illinois. The asset at 350 S Waukegan Road was acquired via a joint venture with institutional equity partner Harrison Street, a leading investment management firm exclusively focused on alternative real assets.
Originally constructed in 2013 and currently positioned as one of the top medical office buildings in the area, the facility is 100% occupied by Northwestern Medicine (Fitch's AA+), a leading regional not for profit health system featuring eleven hospitals and more than 4,400 affiliated physicians. With strategic proximity to Northwestern Lake Forest Hospital, a 122 bed community hospital, and Evanston Hospital, a 354 bed teaching hospital, the asset serves as the health system's multispecialty hub in the Deerfield submarket offering primary and specialty care services, including internal medicine, endocrinology, geriatrics, and urgent care.
"Our investment in this best in class MOB marks a significant milestone for our owned and managed portfolio as we continue to expand our presence in key, dynamic Midwestern markets and enter one of the top five largest US markets," shared James Schmid, Chief Investment Officer and Managing Partner with Anchor. "Dedicated to pursuing better healthcare through real estate solutions, we are excited about the additional opportunities in the greater Chicago MSA as we help local health systems and physicians make the most of their facilities. The single-tenant NNN medical office transaction demonstrates the superior market fundamentals of the healthcare real estate sector and we are looking forward to strengthening our relationship with Northwestern Medicine in the area."
Leading the acquisition process, Ilya Hvostikov, Vice President of Investments with Anchor added, "The Northwestern Medicine Deerfield MOB is a top tier addition to our growing medical office portfolio of prominent facilities occupied by credit rated healthcare systems. We are optimistic in our ability to continue to identify compelling investment opportunities with Northwestern Medicine as we support the health system's operations and delivery of high quality healthcare services to the surrounding community."
Capital One provided debt financing services. As the new owner of the facility, Anchor Health Properties will provide go forward management services at this location.