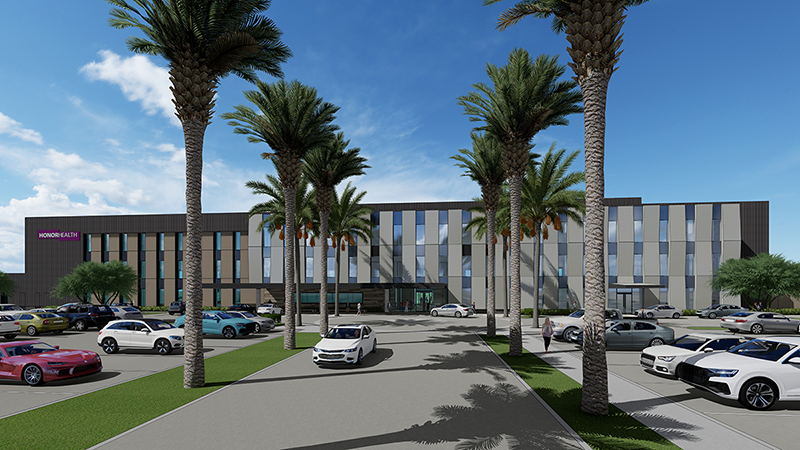 Marking the symbolic groundbreaking milestone of this significant development, Anchor Hcelebrated the construction commencement of the three story, 100,000 square foot HonorHealth Medical Campus at Peoria in Peoria, Arizona. Anchor is serving as development manager, providing comprehensive development services and real estate planning expertise to bring convenient care to the surrounding community though this comprehensive healthcare facility.
In collaboration with HonorHealth, a leading Valley healthcare system serving more than five million people in the greater Phoenix area, and SMIL, a physician-owned provider of imaging services in the greater Phoenix region with more than forty years of patient care experience, the new medical campus will be a one-stop-shop for a variety of services addressing the full continuum of care, including cancer care, primary care, physical therapy, gastroenterology, breast surgery, outpatient surgery, medical imaging and more. The multi-specialty facility will be built on the east side of the Loop 101 on 83rd Avenue, between Thunderbird Road and Bell Road.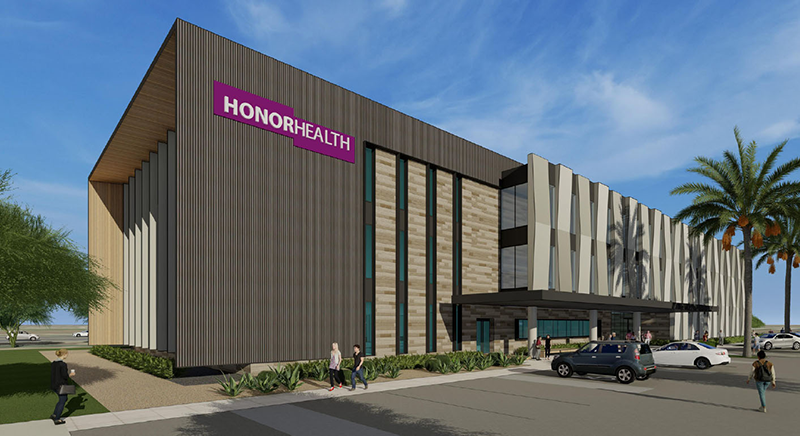 "As we continue our long-standing relationship with HonorHealth, we are thrilled to support their mission and operations through achievement of their strategic expansion goals with this project," shared Sean Miller, Vice President, Development with Anchor. "Offering a broad spectrum of outpatient services is a testament to HonorHealth's dedication to delivering convenient and accessible healthcare and we are delighted to be a part of strengthening the standard of healthcare in the community."
Echoing these sentiments, Todd LaPorte, HonorHealth CEO, added, "With multiple specialties co-located on the same campus, patients will benefit from increased access to specialists and seamless coordination across the care continuum. We are excited to bring high quality healthcare services to the residents of Peoria and the surrounding communities through this new facility."
Regionally based firms with extensive healthcare facility experience are serving as part of the project team, including DAVIS, a leading architect firm maximizing the quality of "life in place," ArchSol, a premier healthcare architectural firm, and Okland Construction, a family owned construction management firm building on 100 years of success.
HonorHealth Medical Campus at Peoria is slated for completion in 2025.