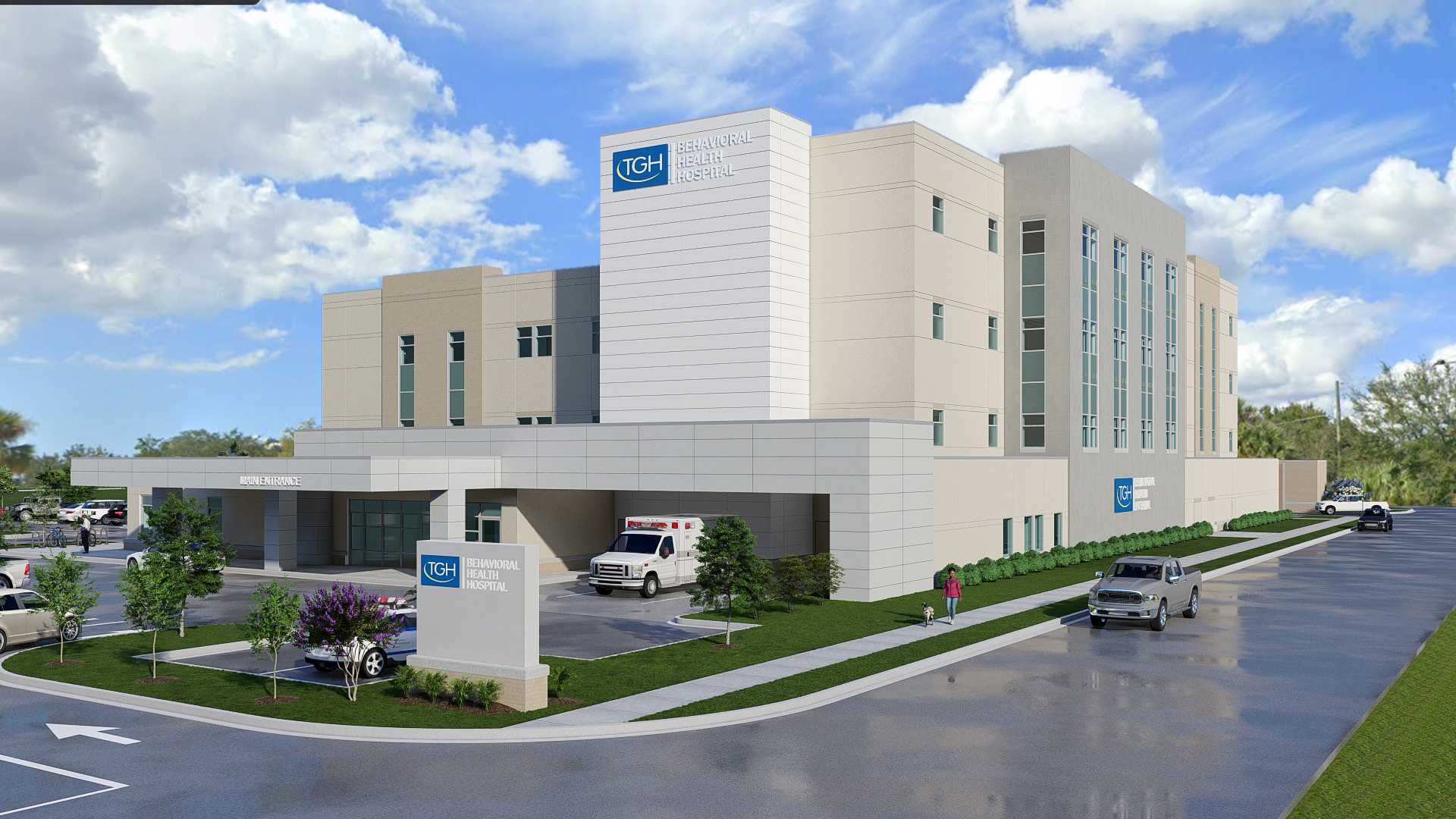 Building upon the company's proven track record of delivering dynamic, patient-centric healthcare facilities in the Tampa Bay area, Anchor recently celebrated the groundbreaking of a new four-story inpatient behavioral health hospital measuring approximately 83,000 square feet with 96 to 120 inpatient beds. Continuing upon the successful delivery of the adjacent TGH Rehabilitation Hospital in 2022, Tampa General Hospital (TGH) and Lifepoint Health have directly engaged Anchor as the fee-for-service developer on this project.
The new hospital, located adjacent to downtown Tampa, is a joint-venture relationship between Tampa General Hospital and Lifepoint Behavioral Health, a business unit of Lifepoint Health, and will meet the increasing demand for mental health services in the community while serving as an integral part of the growing Tampa Medical and Research District.
Strategically positioned adjacent to the TGH Rehabilitation Hospital, also developed by Anchor Health Properties, services within the facility will provide compassionate, comprehensive and intensive psychiatric treatment to children, adolescents, adults and seniors experiencing behavior and mental health conditions, especially those with complex conditions.
"This groundbreaking is a culmination of efforts by many people and is a testament to how a community can work together to achieve great success," said Will Foster, Senior Development Director with Anchor. "We are excited to have been engaged again by Tampa General Hospital and Lifepoint Health to support their efforts in expanding Tampa's Medical and Research District through delivery of much needed behavioral health services while strengthening the standard of care in the community."
Tampa General Hospital will provide a number of facility and medical support services, while Lifepoint Behavioral Health will manage the day-to-day operations. Physicians with the Department of Psychiatry and Behavioral Neurosciences in the USF Health Morsani College of Medicine will provide a full range of inpatient and outpatient care in specialized units for pediatrics, adolescents, adults and geriatrics.
Regionally based firms with extensive healthcare facility experience are serving on the project team, including Stengel-Hill Architecture, a leading design firm in the behavioral healthcare industry, and JE Dunn Construction, one of the nation's top 10 largest healthcare builders.
The facility is slated to open to patients in 2024.