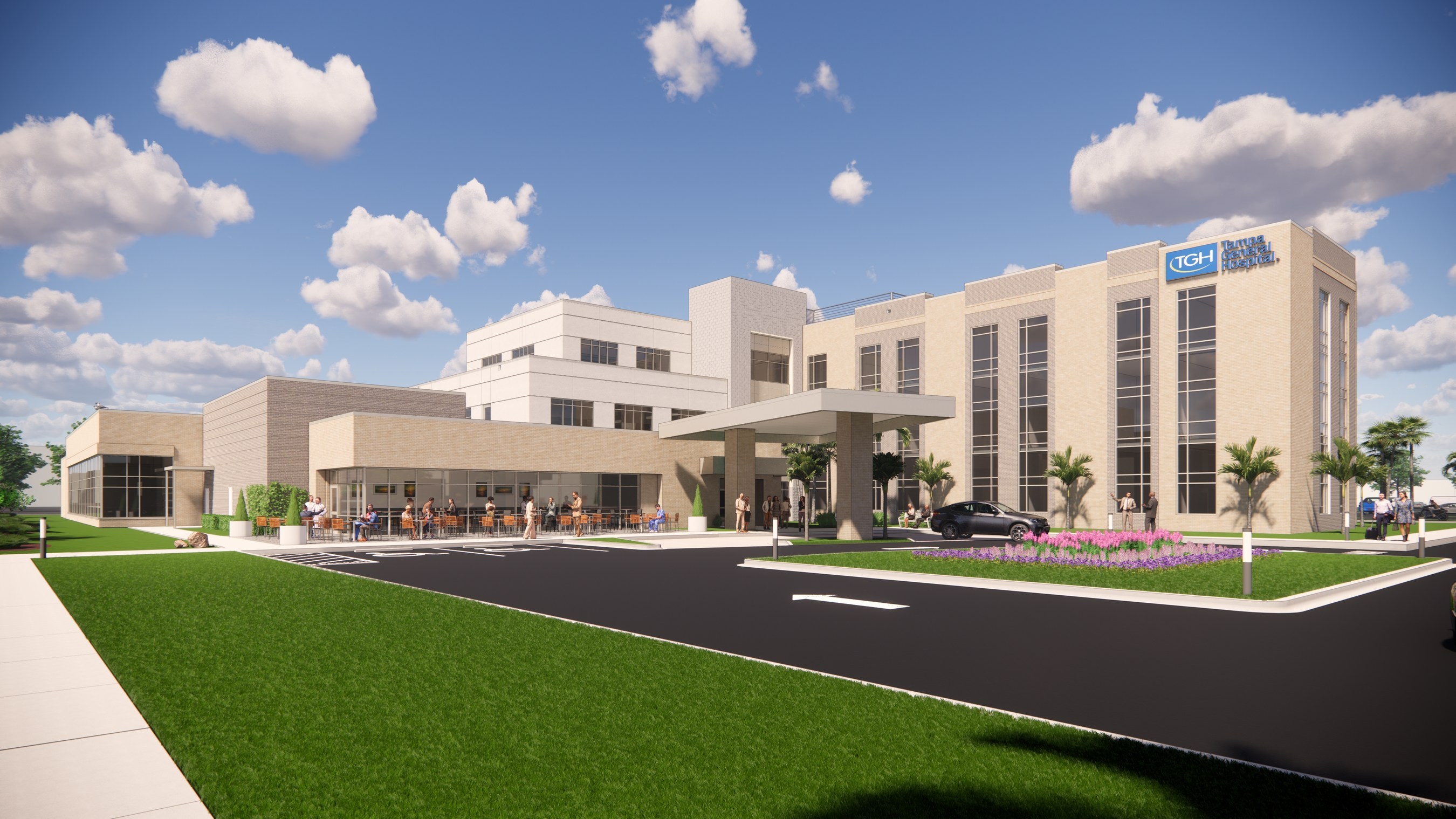 Key leadership from Kindred Healthcare and Tampa General Hospital recently celebrated the groundbreaking of a new ground-up 59-bed, 87,649 SF inpatient rehabilitation hospital which will offer expanded rehabilitation services to the local and regional Tampa Bay, FL community. Engaged as the development manager, Anchor is providing comprehensive development services in support of this significant project.
Located in the growing medical district of Tampa, the new inpatient rehabilitation hospital is planned to meet the growing needs of the surrounding community and regional patient base by caring for adults recovering from conditions such as stroke, neurological trauma, injury to the brain or spinal cord and other debilitating illnesses or injuries.
"This new rehabilitation hospital is an embodiment of our vision to be the safest and most innovative academic health system in America," said John Couris, President and CEO of Tampa General Hospital. "Together with Kindred Healthcare and Anchor, we are dedicated to enhancing patient access to the latest advances in rehabilitation care. This new facility will house some of the latest treatment techniques in a modern setting."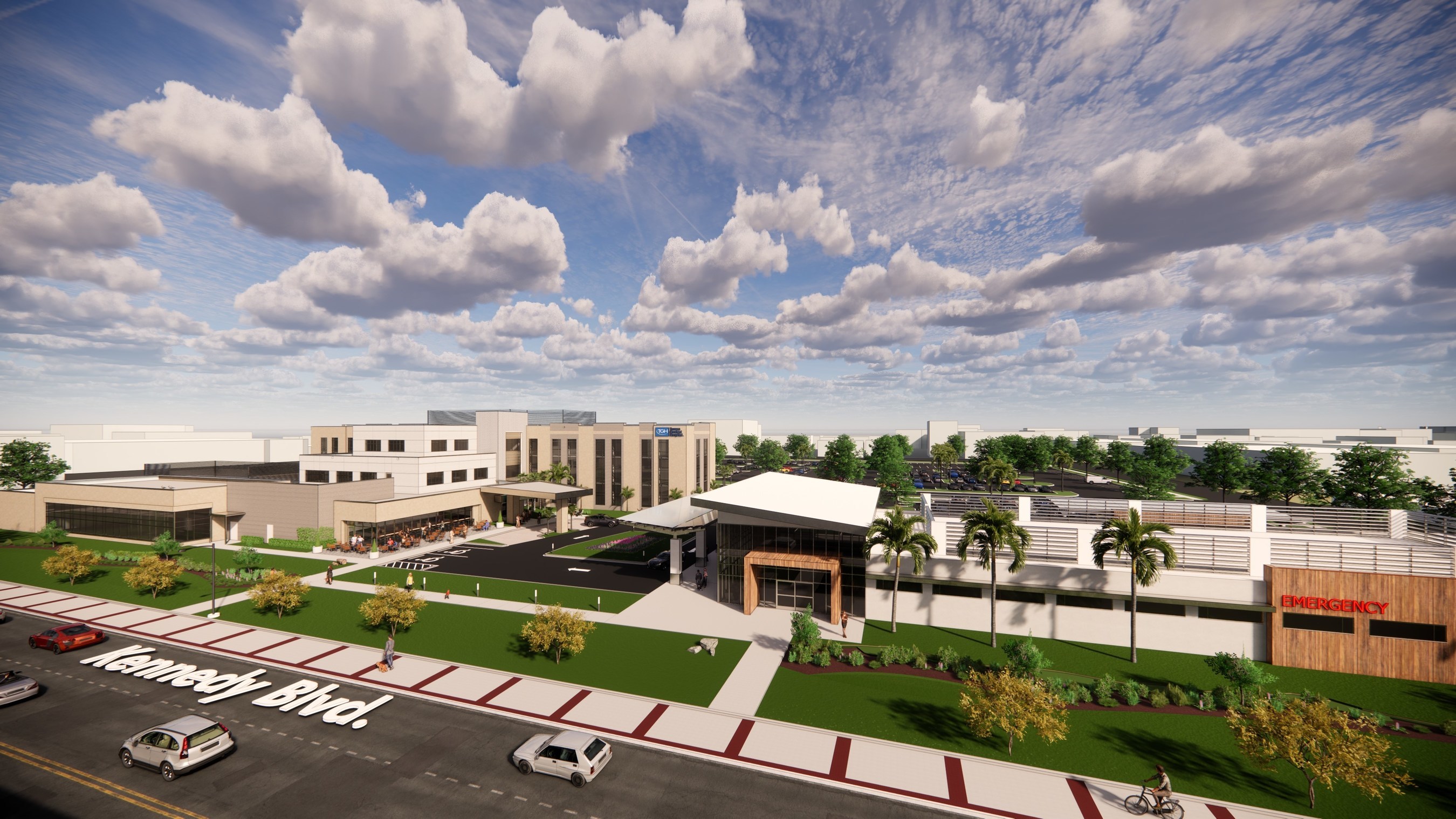 The new facility will offer state-of-the-art technology and feature all private rooms. It will also have a secured brain injury unit with private dining and a therapy gym. Transitional living apartments designed to simulate a residential apartment will enable patients to heal in a personalized and private environment as they prepare to return to independent living. Patients will also experience specially planned rooms to treat dialysis patients and programs dedicated to neurological conditions, stroke, brain injury and amputation recovery.
"Providing high-quality healthcare has long been one of our top priorities and this new inpatient rehabilitation facility will expand our ability to serve this growing patient base and surrounding community," said Cleve Haralson, Vice President of Capital Development, Kindred Healthcare and Chairman of the joint venture. "Anchor's creativity and early understanding of critical delivery expectations for this project is well-aligned with the strategic business goals for our first freestanding inpatient rehabilitation hospital in Florida. We are looking forward to working side by side with Anchor and Tampa General Hospital."
"We are excited to be collaborating with Kindred Healthcare and Tampa General Hospital to build and foster an improved quality of life for all patients in a comprehensive, inpatient setting and the premier rehabilitation hospital in the Tampa Bay area," stated Ben Ochs, CEO, Anchor Health Properties. "We admire the unparalleled support and expertise Kindred brings as the largest contract manager of hospital-based acute rehabilitation programs in the nation. Our goal is to meet the community's needs and we are proud to be part of Kindred and Tampa General's mission to deliver the best patient experience."
"Our goal is to provide a facility that is patient-centered and embraces a healing environment for our patients, visitors, and providers," shared Richard Paddock, Vice President of Development, Anchor Health Properties. "In concert with Kindred Healthcare and Tampa General Hospital we are focused on expanding the availability of high-quality, inpatient care services to the surrounding community – and this new inpatient rehabilitation hospital will help us further achieve that goal."
Earl Swensson Associates is serving as the architect and J.E. Dunn Construction is serving as the general contractor on this project. The facility is expected to officially open in early 2022.