Dedicated to pursuing better healthcare through real estate solutions, Anchor Health Properties (Anchor), a national, full service healthcare real estate development, management, and investment company focused exclusively on medical facilities, recently celebrated the project completion of Bayhealth Total Care, a new 48,500 square foot, two story hybrid free-standing emergency department and urgent care clinic in the high growth area of Sussex County, Delaware. Engaged as the fee for service developer by Bayhealth Medical Center, central and southern Delaware's healthcare leader, Anchor provided comprehensive development services and real estate planning expertise to bring accessible care to the surrounding community through this comprehensive healthcare facility.
Strategically positioned on an 18 acre site at the intersection of Lewes-Georgetown Highway and Hudson Road (18383 Hudson Road), the new facility serves as the first of its kind in the community, addressing the full continuum of care,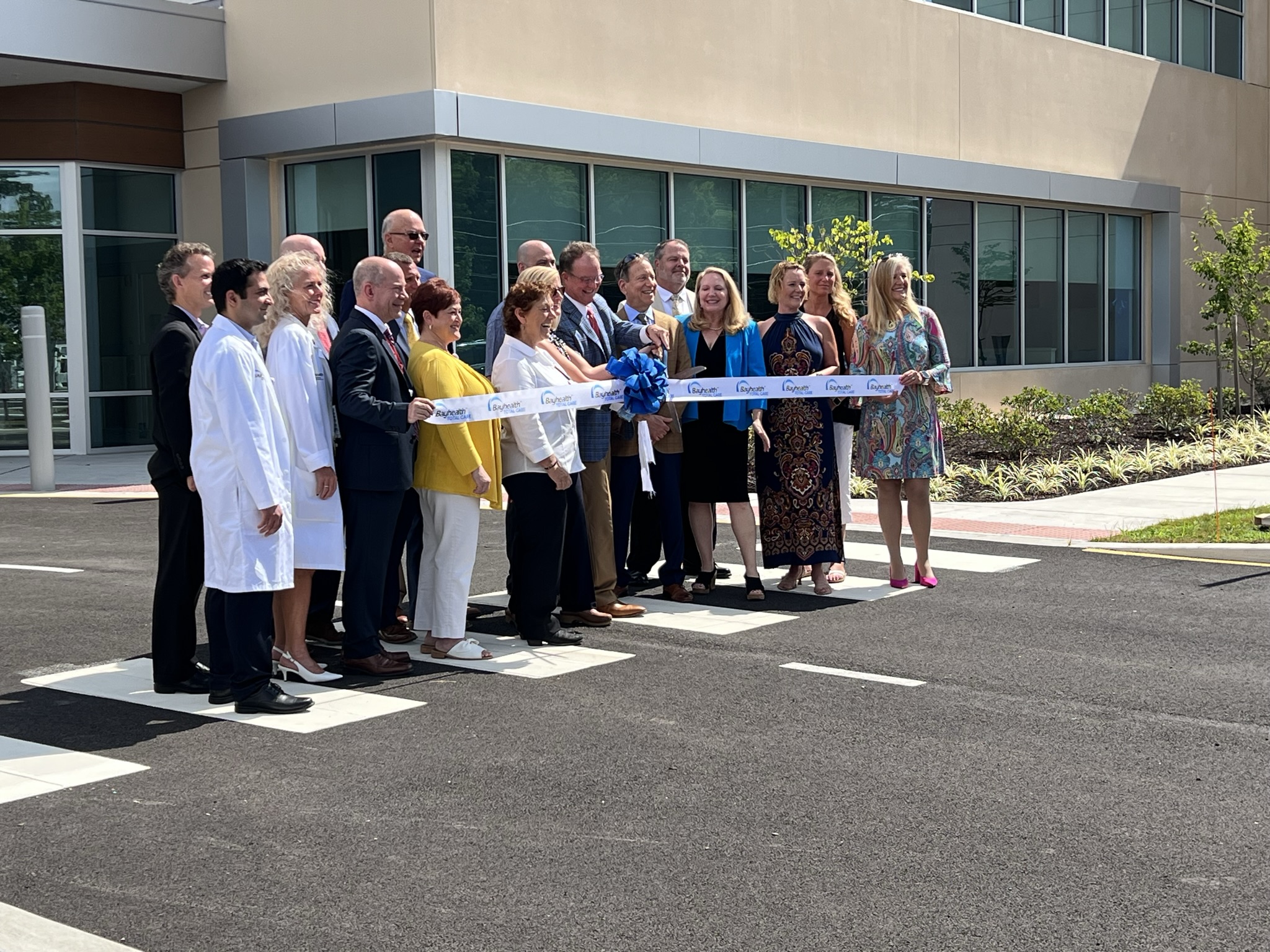 including primary care, specialists, extensive testing and diagnostics, and a spectrum of immediate and emergency care. Providing convenient access to various levels of healthcare in one location, the first floor will offer a combination emergency department and walk-in care center operated by Intuitive Health, the pioneer of the combined ER and urgent care model, while the second floor houses Bayhealth primary and specialty care physicians.
"Continuing our long-standing relationship with Bayhealth and Intuitive Health, we are delighted to support their mission and operations through achievement of their local expansion goals with this project," shared Matthew Pirolli, Vice President, Development with Anchor. "Offering a broad spectrum of outpatient services is a testament to Bayhealth's dedication to delivering convenient and affordable healthcare services to the surrounding community. We are honored to have worked alongside Bayhealth, Intuitive Health, and the project team to deliver this dynamic, forward-looking healthcare facility focused on what matters most, taking care of patients."
Aligned with Intuitive Health's innovative payor and patient-centric model, all patients arriving for walk-in or emergency services at Bayhealth Total Care will receive a medical screening exam to determine their necessary level of care. Only patients who medically qualify as emergency patients will be charged an emergency department rate. Non-emergency cases will be charged as a walk-in clinic visit.
Locally based firms with extensive healthcare facility experience served on the project team, including Wohlsen Construction, as the general contractor, E4H (Environments for Health) Architecture as the architect, and Becker Morgan, as the Civil Engineer.
Bayhealth Total Care opened its doors to patients July 11, 2023.