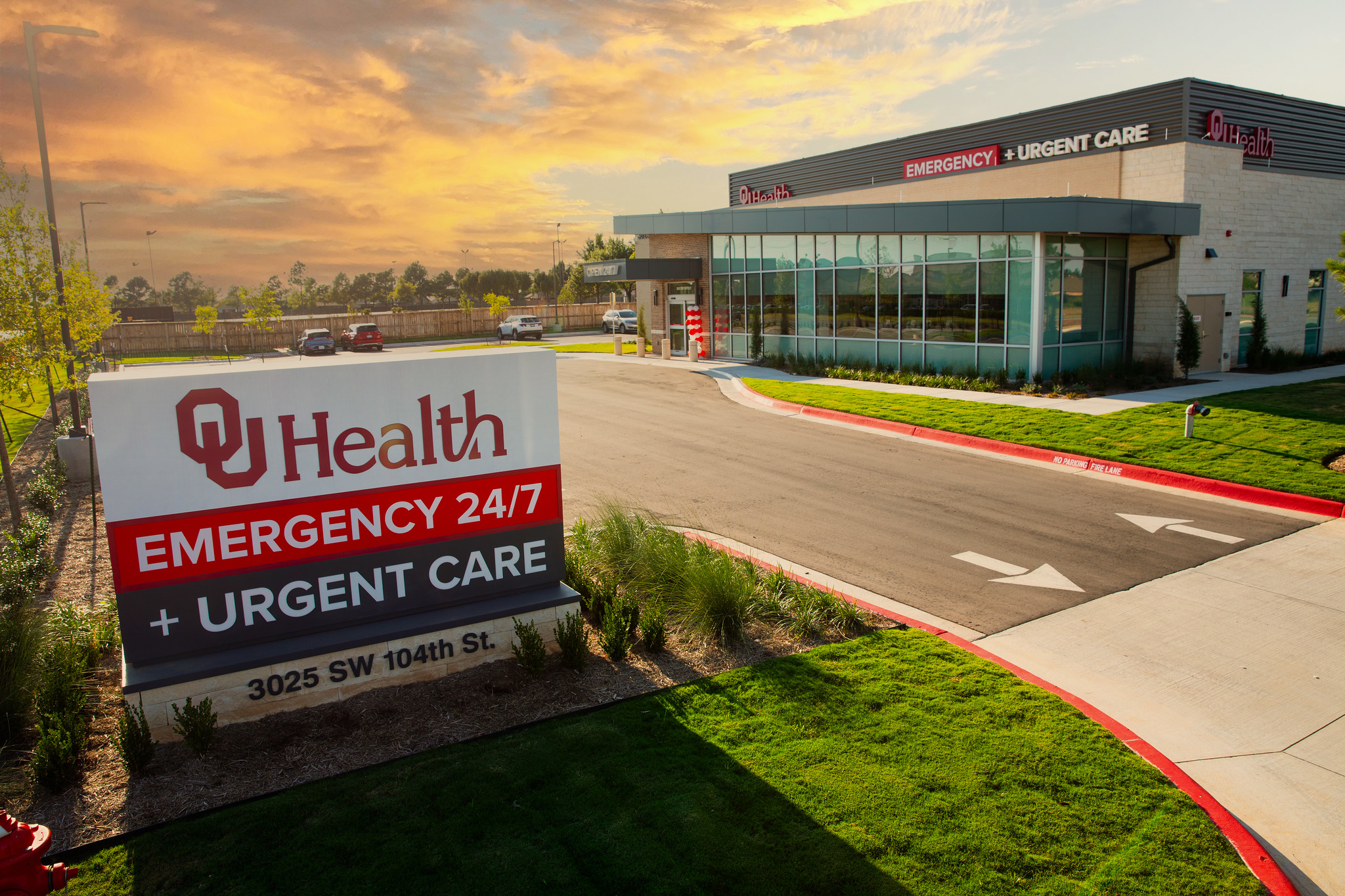 Signifying the company's long-standing commitment to pursuing better healthcare through real estate solutions, Anchor recently celebrated the completion of a second 10,900 square foot provider-based freestanding emergency department and urgent care center in Oklahoma City, Oklahoma.
In collaboration with OU Health, the state's only comprehensive academic health system of hospitals, clinics and centers of excellence focused on delivering evidence-based healthcare and Intuitive Health, the pioneer of the combined ER and urgent care model, Anchor served as the fee for service developer on this project. The second location to open in the greater Oklahoma City area, the facility located at 3024 SW 104th Street offers the surrounding community increased access to transparent and value-based care.
"It has been a privilege working with OU Health, Intuitive Health, E4H Architecture, and JE Dunn Construction on this project that truly revolutionizes how we think about the patient experience and the delivery of outpatient care," shared Sean Miller, Vice President of Development with Anchor. "We are thrilled to continue our support of the mission and operations of OU Health and Intuitive Health by bringing this facility to life in one of the most dynamic areas of the United States."
Designed to simplify the way patients access immediate, appropriate care while also lowering out-of-pocket costs, the center offers value-based health services with complete transparency during the entire treatment journey. The provider-based model eliminates the need for patients to self-diagnose the severity of their health concerns before selecting the most appropriate medical center for care.
"The opening of our second provider-based freestanding emergency department and urgent care clinic is an exciting milestone for OU Health and Intuitive Health as we continue our partnership to provide convenient, accessible, and high-quality healthcare services to patients," noted Dr. Ian F. Dunn, Chief Physician Executive with OU Health. "One of our philosophies is 'Patients First,' and that is the driving force for every decision we make at OU Health. From project concept to completion, this team, inclusive of Anchor Health Properties, E4H Architecture, and JE Dunn Construction, embodied this core value in support of our strategic goals."
Echoing these sentiments, Mason Deal, Senior Vice President of Development with Intuitive Health added, "We are dedicated to prioritizing patients' needs through transparency, quality, and affordability, and our continued partnership with OU Health builds on our promise to provide the most accessible and convenient outpatient services. Led by Anchor Health Properties, the project team's inherent understanding of our model of care, the patient journey, and healthcare real estate fundamentals, made them a natural fit as we continue to expand in this area."
Featuring emergent and non-emergent services, programming within the facility includes an emergency department, urgent care, trauma room, CT, x-ray, triage, lab and pharmacy, and fast-track exam rooms serving lower acuity patients. An ambulance pick-up area is also available for patients who need to be transferred to a larger inpatient facility.
Regionally based firms with extensive healthcare facility experience served on the project team, including Environments for Health (E4H) Architecture, an architectural firm committed solely to the design of innovative health services, and JE Dunn Construction, one of the nation's top 10 largest healthcare builders.
The doors of the facility officially opened to patients on August 17, 2023.