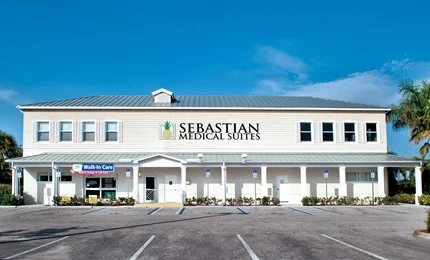 Continuing to expand the company's owned and managed portfolio across Florida, Anchor Health Properties (Anchor), a national, full service healthcare real estate development, management, and investment company focused exclusively on medical facilities, recently closed on a stabilized, two story, 34,681 square foot Class A medical office building in the high growth area of Sebastian, Florida. The off market transaction was acquired through Anchor's discretionary equity fund, Chestnut Healthcare Fund II, co-managed with Chestnut Funds.
Sitting equidistant between Orlando and West Palm Beach, the 95% occupied facility, located at 801 Wellness Way, features proximity to Sebastian River Medical Center, the main inpatient campus for the immediate submarket with 145 beds, and the Cleveland Clinic Indian River Hospital with 332 beds. Constructed in 2008, the asset offers a diverse, complementary high acuity tenant ecosystem anchored by an outpatient arm of the Cleveland Clinic Indian Memorial Hospital (Moody's Aa2), one of the top health systems in the region. As part of the transaction, the health system renewed its commitment to the facility with the execution of a long-term lease. Cleveland Clinic is joined by prominent local private providers, Treasure Coast Dermatology, a major regional dermatology care clinic with five locations, and Vero Orthopaedics, a locally based orthopedic surgery clinic with two locations. The facility's services include primary and urgent care, dermatology, orthopedics, and physical therapy.
"This MOB is an excellent addition to our portfolio given its location in one of the fastest growing areas of the Treasure Coast region," shared James Schmid, Chief Investment Officer and Managing Partner with Anchor. "The market continues to support robust demand for top-tier medical office buildings and we are thrilled to consistently execute on off-market transactions. With an ever-growing operational footprint, we are very bullish on this part of the state and as we continue to make substantial real estate investments in target markets across Florida, we anticipate additional closings here throughout the remainder of 2023."
Leading the acquisition process, Ilya Hvostikov, Vice President, Investments with Anchor added, "Dedicated to pursuing better healthcare through real estate solutions, we are excited to work hand in hand with the Cleveland Clinic, Treasure Coast Dermatology, and Vero Orthopaedics in their delivery of high quality healthcare services within the surrounding community. We are committed to providing the resources, expertise, and operational knowledge necessary to help the long-term tenancy thrive and continue their meaningful impact on the lives of the area's residents."
First Citizens Bank and CIT provided debt financing services. As the new owner, Anchor Health Properties will provide go forward asset and property management services at this location.