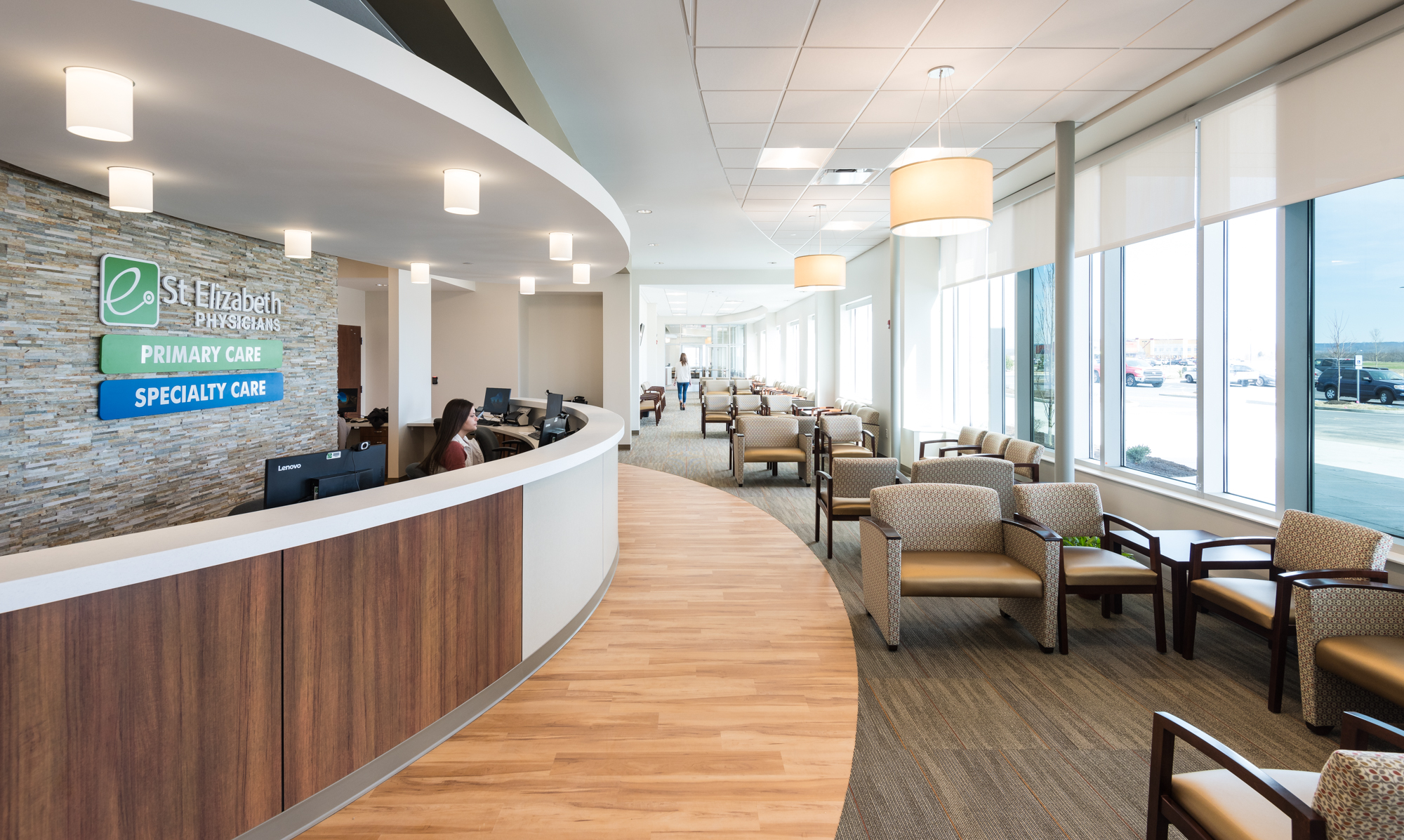 Anchor Health Properties (Anchor), a national, full-service healthcare real estate company is pleased to announce the opening of St. Elizabeth Physicians Greendale. The new facility, located in Dearborn County, Indiana is a 25,000-square foot medical office building that will enhance healthcare opportunities for the local community.
St. Elizabeth Healthcare engaged Anchor to develop the project and Anchor will provide property management services upon opening, growing the firm's presence and property management portfolio in the greater Cincinnati region.
The health system's expansion in the suburban market of Cincinnati, Ohio ultimately led to the MOB's strategic location near the corner of the I-275 exit to Route 50 in Greendale, Indiana. The new facility brings additional service lines and convenience of care to meet the needs of the growing patient base.
"Our long-standing relationship with St. Elizabeth Healthcare coupled with the strategic vision to continually offer high-quality patient care and bring innovative provider solutions to the market led to the successful completion of this MOB on-time and on-budget," said Eric Forbes, Anchor Health Properties Senior Director of Construction. "Together, we created a cost-effective, outpatient venue that provides a comfortable and welcoming experience for patients and their families."
The single-story medical office building, located on a ground leased parcel, includes a primary care and urgent care clinic, and specialty St. Elizabeth physicians' office space. St. Elizabeth Healthcare is the sole tenant of the facility. The facility has been designed to provide for future expansion capabilities.
Patient-friendly features include ample signage for easy navigation, high ceilings, and lots of natural light in the waiting areas and exam rooms.
Anchor Health Properties and St. Elizabeth Healthcare engaged two locally-based firms with extensive healthcare experience, Champlin Architecture as the Architect and Maxwell Construction as the General Contractor on this project.