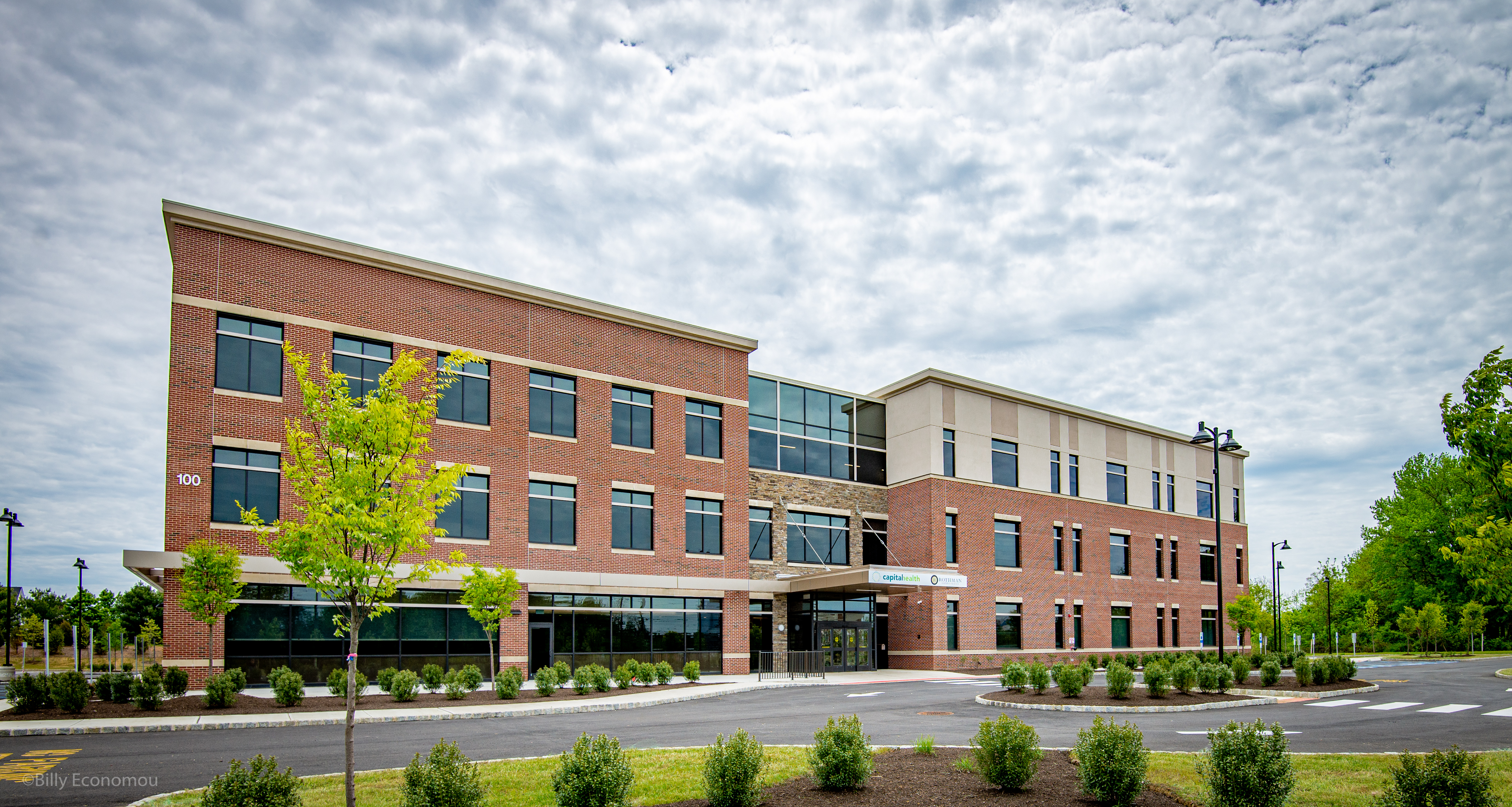 Anchor Health Properties (Anchor), a national full service healthcare real estate development, management, and investment company focused exclusively on medical facilities, is pleased to announce the opening of Capital Health - Bordentown to patients, visitors and the community.
The new 78,000 square foot, 3-story facility serves as a complementary location to Capital Health Medical Center – Hopewell, Capital Health Regional Medical Center in Trenton, New Jersey and surrounding ambulatory sites, thus expanding the health system's ambulatory footprint in this strategic market to meet demand.
The project represents the latest development in the 17-year real estate development and management relationship between Anchor Health Properties and Capital Health System. Past projects include the Hamilton campus development of phases I & II and development of Capital Health Medical Center – Hopewell, a 145-bed inpatient facility. Consistent with the Capital Health brand, the project is designed as a welcoming patient- and family-centric environment featuring an abundance of natural light, comfortable waiting areas, a conference room available for use by the community and efficient workflow spaces for physicians and staff. Capital Health - Bordentown is located at 100 K Johnson Boulevard N, Bordentown, New Jersey.
"It's been a great privilege to be a part of such an amazing partnership spanning so many years," said Eric Forbes, Senior Director of Construction with Anchor Health Properties. "This is the culmination of hard work and determination to expand quality healthcare in Bordentown. We are committed to developing projects like Capital Health - Bordentown to help improve the patient experience and make sure individuals and families receive the treatment and support they need to lead healthy and safe lives."
Key tenancy of the building includes Capital Health Physician Group providing primary care, pediatric and adolescent care, and women's services and the Rothman Orthopaedic Institute who will provide complementary specialty care, including orthopaedics, physical therapy, and sports medicine. Future services slated for this location include an ambulatory surgery center, additional specialty care services and behavioral healthcare.
"Anchor has been a valued, strategic partner for Capital Health for many years. Their healthcare real estate expertise was critical to the success of this project and it was my pleasure to work with them throughout the process," stated Jo Ann Hopkins, Director, Project & Property Management with Capital Health. "We are looking forward to expanding our synergistic partnership with the Rothman Orthopaedic Institute at this location augmenting the high-quality, safe care available to our patients and the community."
The project was designed and constructed by NK Architects, IMC Construction and K. Johnson Enterprises LLC. A community event is expected to be held late Summer, 2020.