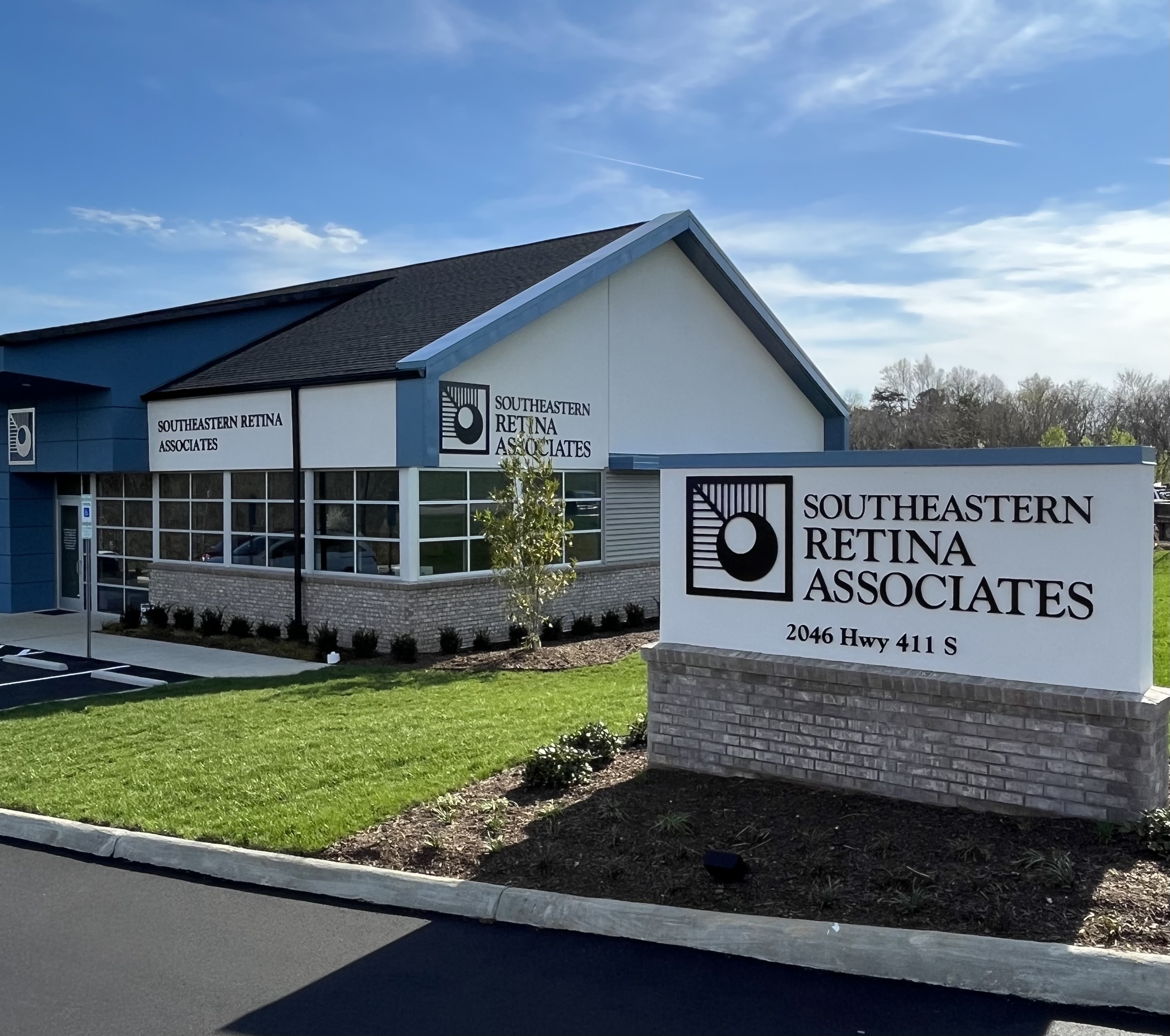 Serving as owner's representative and project manager on behalf of Southeastern Retina Associates (SERA), a state-of-the-art local practice consisting of 17 board certified ophthalmologists specializing in the treatment and surgery for diseases of the retina, macula and vitreous of the eye, Anchor is pleased to announce the grand opening of a new 5,000 square foot build-to-suit specialty eye center.
Strategically positioned with high visibility on State Highway 411 in the Knoxville submarket of Maryville, the new specialty care facility located at 2046 Highway 411 South offers a full suite of retina-focused outpatient eye care services. Working closely with physician ownership, Anchor led the development process from site evaluation, selection, and due diligence through construction and post-occupancy commissioning. The new location will expand the SERA's presence in the area and increase access to specialty eye care as the practice's patient base continues to grow within the community.
"We are thrilled to announce the completion of the new Maryville location and want to thank our valued client, Southeastern Retina Associates, and the entire project team involved in making this development a success," shared Jonathan Nelson, Senior Vice President & Partner with Anchor. "As we pursue better healthcare through real estate solutions, we are pleased to support SERA's mission and operations as they provide patient-centric care in a welcoming healthcare environment."
Collaborating with Design Innovation Architects (DIA), Anchor led the team to create a functional design that can be replicated in other markets. Additionally, the team focused on building brand continuity to enhance recognition across the practice's network of clinics.
Locally based firms with extensive healthcare facility experience served on the project team, including Design Innovation Architects as the architect, Jenkins & Stiles as the general contractor, and Land Development Solutions as the civil engineer. This is the fifth SERA project the design and construction team has worked on together.