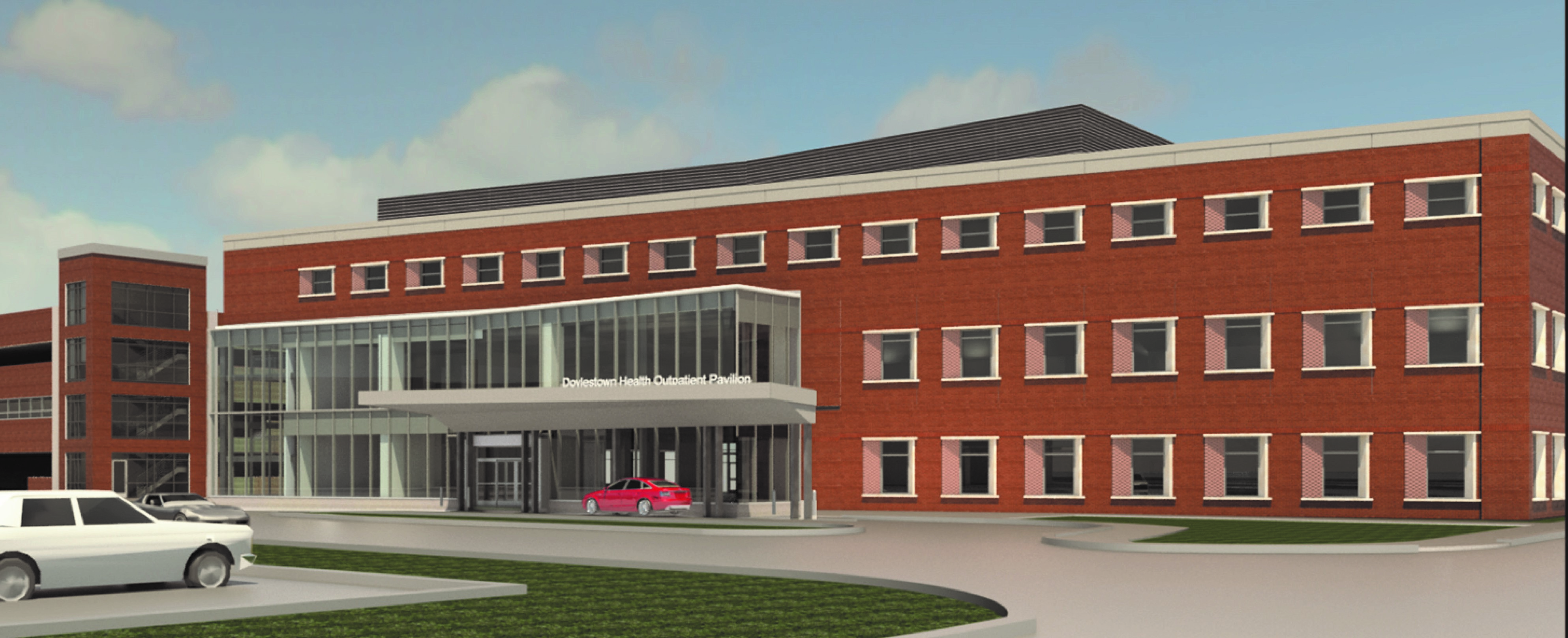 Anchor Health Properties and Doylestown Hospital have maintained a long term strategic real estate partnership that has led to the development of and collaboration on multiple medical office buildings over time. Building upon this partnership, Anchor Health Properties (Anchor) and Doylestown Health are pleased to announce the development of a third medical office building located on the Doylestown Hospital campus in Doylestown, PA.
The Pavilion III medical office building is a three story, 62,000-square foot project that will feature an ambulatory surgery center and associated ancillary services such as physician office space and therapy services that will be relocated from the main acute care hospital.
"More than ten years ago, we formed a partnership with Anchor Health Properties to expand our presence and availability of patient care services to the community," said Scott Levy, MD, Chief Medical Officer, Doylestown Health. "Pavilion III represents the continued achievement of our strategic goals and our enduring commitment to providing high quality outpatient care in our own backyard. We are extremely excited to broaden our service offerings with more expeditious availability in a modern, patient-friendly environment."
The facility will be located at the "front door" of the Doylestown Hospital campus – a convenient and visible location offering centralized services.
"Our goal is to provide a facility that is patient-centered and embraces a healing environment for our patients, visitors, and providers," shares Katie Jacoby, Executive Vice President, Strategy & Development, of Anchor Health Properties. "In collaboration with Doylestown Health, we are focused on providing patients and visitors with the services and quality of care they've come to expect, combined with the convenient access that they want. Pavilion III will help us further accomplish that goal."
Construction is expected to commence in the fall of 2018 and the building is anticipated to open to patients in 2019.
Anchor Health Properties is working with Conshohocken, PA-based Array Architects as the architect. Norwood Construction Company, based in Malvern, PA, is serving as the construction management company on this project and Boucher & James, based in Doylestown, PA, is serving as the civil engineer.
HFF LP ran a competitive bid process for the construction loan, and Anchor is pleased to announce a new strategic partnership with M&T Bank, both on this project and more broadly.