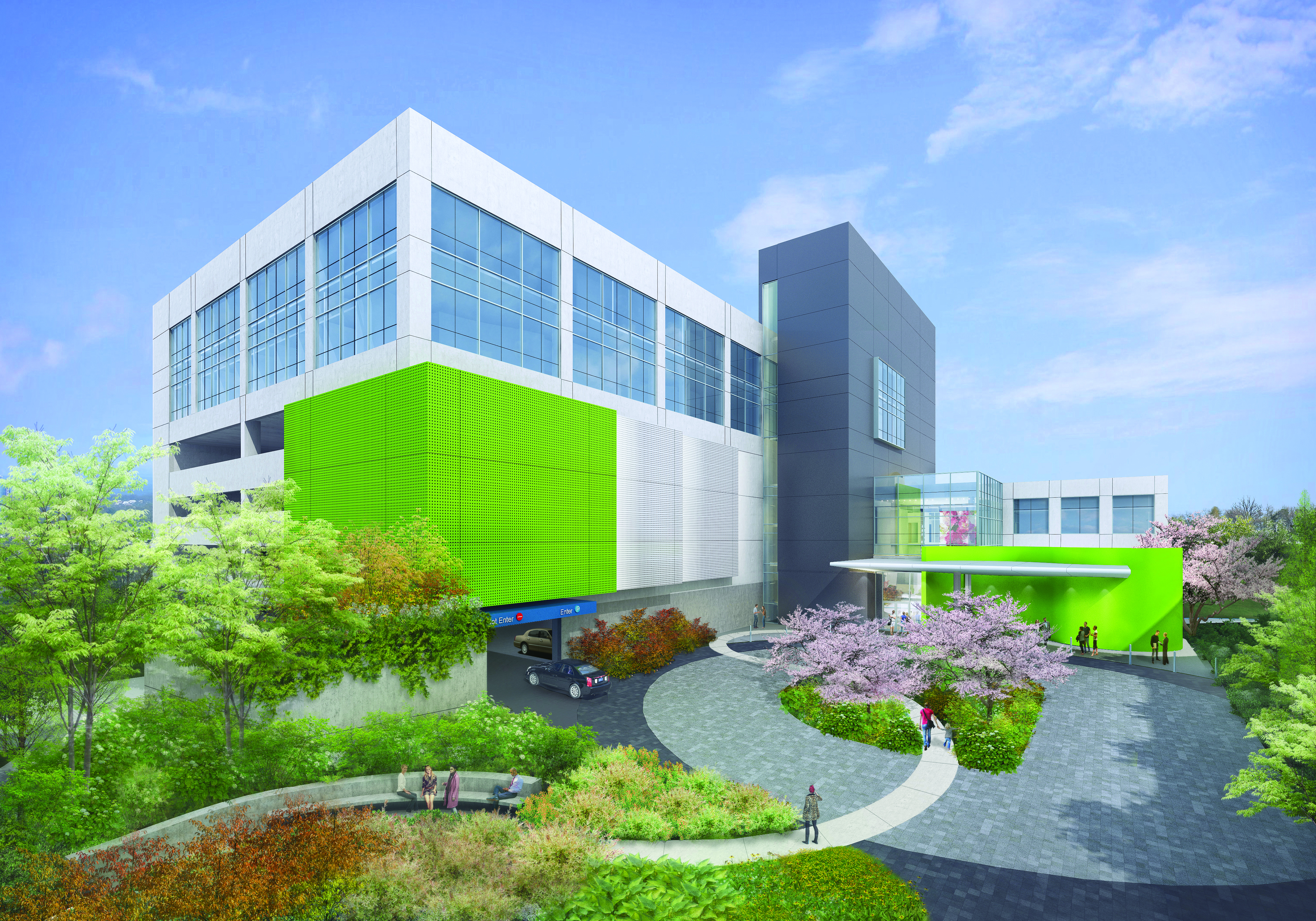 Anchor Health Properties (Anchor) and Main Line Health, in collaboration with Axia Women's Health, recently held a ceremonial groundbreaking in King of Prussia on the site where the new Women's Specialty Center is expected to open at the end of 2019.
The seven-story, 94,000-square foot facility with attached 335-space parking garage features primary care and specialized women's services, including obstetrics and gynecology, urogynecology and reproductive medicine services, heart and vascular care, breast health, emotional wellness, and integrative medicine.
The ambulatory healthcare center will also offer several high-quality patient care services and amenities to the community, including primary care, cardiology, endocrinology, imaging, physical therapy, lab services, nutrition services, a demo kitchen, and medical office space.
At the groundbreaking, Main Line Health President and CEO Jack Lynch applauded the efforts of the entire team for their leadership and vision in moving forward with this ambitious and distinctive project.
Paula Crowley, Anchor's Co-founder echoed those sentiments. "This groundbreaking is a culmination of efforts by many people and is a testament to how a community can work together to achieve great success. This is our passion – turning a client's vision into a reality. We are delighted to be a part of strengthening the standard of healthcare in the community."
Additional attendees included senior leaders from Main Line Health, Axia Women's Health, Anchor Health Properties, IMC Construction (Construction Manager), Nelson Architects (Architect), Bohler Engineering (Site / Civil Engineer), Pisarek Engineering (MEP Engineer), and O'Donnell & Naccarato (Structural Engineer).