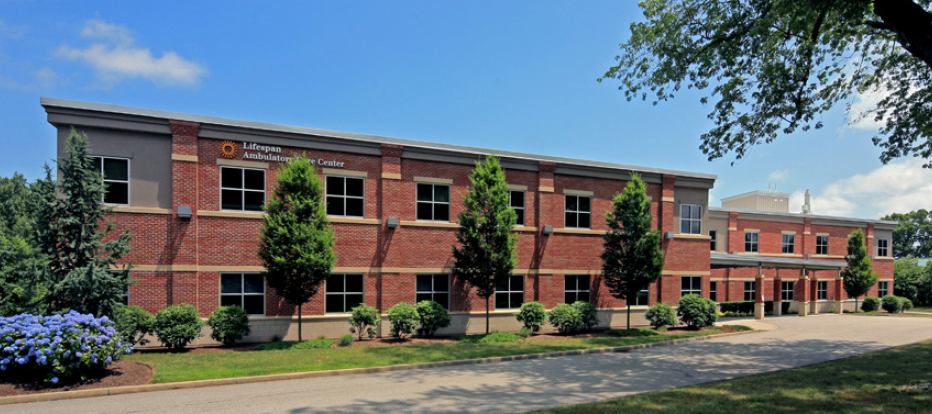 Anchor Health Properties (Anchor), a national full service healthcare real estate development, management, and investment company focused exclusively on healthcare facilities, has recently closed on a 48,000 square foot Class A medical office building and ambulatory care center in the Providence submarket of East Greenwich, Rhode Island. Located at 1454 South County Trail, Anchor acquired the asset through a joint venture with The Carlyle Group.
Constructed in 2013, the two-story MOB & ACC is 100% occupied by Lifespan Health System, Rhode Island's largest health network with eight hospitals and more than 24,000 employees. Lifespan is also an integrated academic health system featuring affiliations with The Warren Alpert Medical School of Brown University and partnerships with Hasbro Children's Hospital, Bradley Hospital, Newport Hospital, and Gateway Healthcare.
Currently in the process of constructing a new state-of-the-art cancer center and specialty pharmacy, services offered in the facility include cardiology, pediatrics, primary care, and lab space.
"This represents the first acquisition in the Providence market for us and an expansion of Anchor's increasing presence in the greater New England region, building upon our existing footprints in Boston and the greater NYC metro area. The property's close proximity to the Greenwich Medical Center & Office Park and surrounding amenities makes this a highly desirable healthcare destination," noted James Schmid, Chief Investment Officer and Managing Partner with Anchor. "Anchored by the state's largest health network, this asset serves the surrounding community, and we are looking forward to building a strong relationship with Lifespan Health."
"We are proud of our long-standing partnership with Anchor to acquire world-class healthcare facilities to help support communities across the country, and we look forward to continuing to expand our footprint in this demographic-driven sector, said Zachary Crowe, Managing Director, The Carlyle Group.
Ilya Hvostikov of Anchor's investments team led the underwriting and due diligence effort. Mr. Hvostikov added, "We are excited to expand our presence in the rapidly growing East Greenwich submarket and supporting Lifespan Health's operations within this well-located MOB."
Providing sale advisory services on behalf of the seller, Albany Road Real Estate Partners, Michael Greeley, Senior Managing Director with Newmark stated, "We congratulate Anchor Health Properties and Carlyle on the addition of another best-in-market asset to their portfolio, and we appreciate their commitment to smooth execution in this unusual climate."
Synovus Bank provided debt financing services. Anchor Health Properties is also providing asset management and accounting services at this location.