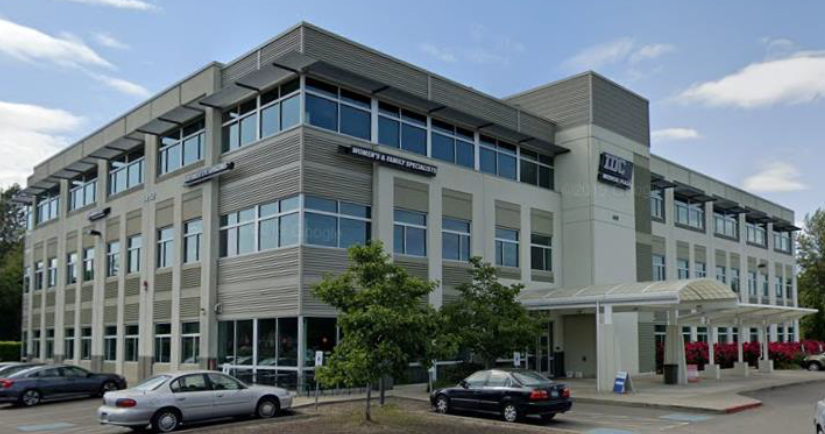 Anchor Health Properties (Anchor) recently acquired a nearly 60,000 square foot Class A medical office building in the Renton submarket of Seattle, Washington. Now one of the five largest non health system owners of medical office buildings in the Seattle MSA and the only privately held company in that group, the area is one of the largest investment markets for Anchor in the US with more than 300,000 square feet of owned and managed space. Strategically designed as a premier campus adjacent MOB, the asset was acquired through a joint venture between its co-managed equity fund, Chestnut Healthcare Fund II, and funds managed by global investment firm Carlyle (NASDAQ: CG).
The only off-campus MOB to be constructed in the submarket during the past fifteen years, IDC Medical Plaza is positioned at 1412 SW 43rd Street and is proximate to Valley Medical Center, the sole acute care hospital in Renton operated by UW Medicine and featuring 321 beds. Constructed in 2005, the asset is anchored by Northwest Eye Surgeons, a well-established ophthalmology group that has been serving the Seattle area since 1986 and who operates a surgery center within the building. The optometric physicians and ophthalmic surgeons are joined by complementary anchor tenancy – Providence Health (Moody's Aa3) - which is one of the largest health systems in the US. Other key services in the building provided by strong regional medical groups include oncology, cardiology, primary care, laboratory services, and behavioral health – creating a synergistic tenancy mix with strong cross referral opportunities.
"The City of Renton has been underserved on quality medical space due to rising development costs and subsequent increase in clinical rental rates," shared James Schmid, Chief Investment Officer and Managing Partner with Anchor. "This acquisition is a testament to the creativity and perseverance of our investment platform and the strength of our institutional capital capabilities. The IDC Medical Plaza hits the main criteria we look for in an investment - high visibility, stable regional tenancy, excellent patient accessibility, and physician and patient convenience. We are looking forward to building our long-term relationship with Providence Health, Northwest Eye Surgeons, Ready Med Pharmacy, Evergreen Treatment Services, and other building tenancy."
Elliott Sellers, Vice President and Partner with Anchor added, "This acquisition continues our targeted focus for investments in the Seattle MSA. The previous ownership group was an excellent steward and established the building as an essential component of community care. Offering a strong network of healthcare providers and a diverse employment base, we intend to continue to grow our presence in the area and value our role in supporting high-quality healthcare services to the community in the future. Very few medical transactions trade in the Seattle MSA each year, and working diligently over the past 18 months, the Anchor investments team was able to facilitate a transaction in this high barrier to entry market."
Steve Perovich and Marcus Yamamoto with CBRE Healthcare (Seattle) provided advisory services on behalf of the Buyer and Capital One provided debt financing. Anchor Health Properties will also provide go forward asset, and property management services at this location.