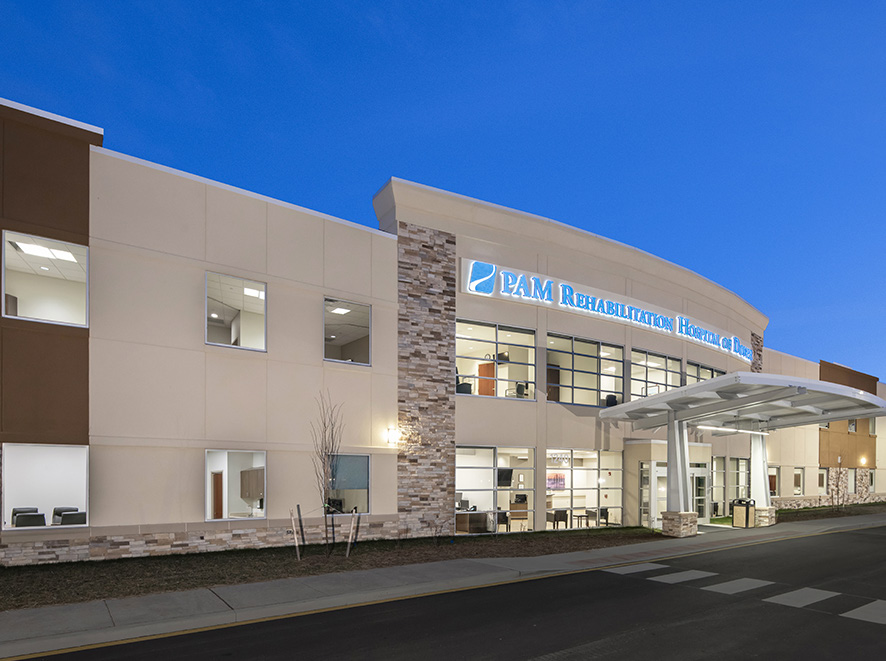 Anchor Health Properties (Anchor), a national full service healthcare real estate development, management, and investment company focused exclusively on medical facilities, has recently acquired a 42,140 square foot Class A Inpatient Rehabilitation Facility (IRF) located in Dover, Delaware. Anchor acquired the asset through a joint venture with an affiliate of Harrison Street Real Estate. Anchor's co-managed discretionary equity fund, Chestnut Healthcare Fund I, also invested in the project.
Anchor's Chief Investment Officer James Schmid stated, "We are very pleased to announce this new acquisition, which marks our sixth thus far in 2020. We continue to be quite active across the United States through uncertain times in the capital markets and are looking forward to expanding our presence in IRF sector. The firm has significant experience acquiring and developing IRFs across its principals. Maintaining a positive outlook and keeping active on the investment front right now is more critical than ever. We are seeing an increase in demand for medical services and we expect this strong demand to continue for the foreseeable future. The sector has proven to rebound quickly following state lockdowns as healthcare is a basic need for American consumers."
Developed as an IRF for Post Acute Medical ("PAM") in 2019, the facility provides inpatient rehabilitation services for an historically underserved region. PAM, the sole tenant of the 100% occupied asset, is a leading operator and provider of post acute medical care throughout the United States. The 34-bed onsite rehabilitation center includes an inpatient and outpatient gym, a radiology suite, laboratory services, and a full dietary department.
Strategically located in proximity to Bayhealth Kent General Hospital, the facility operates under a Certificate of Public Review, demonstrating a high mission-critical rating.
As the only IRF in Kent County, Delaware and one of four IRFs in the state, the rehabilitation center is strategically positioned to fulfill the significant demand of IRF services in the surrounding communities.
"Adding Post Acute Medical's strategic location to our healthcare portfolio, we build upon our mission to pursue better healthcare through real estate solutions," noted Mervyn Alphonso, Senior Vice President with Anchor. "This transaction is consistent with our commitment to partner with best-in-class healthcare providers and operators. As we continue to expand our presence in the Mid-Atlantic region, we look forward to growing with PAM and supporting their efforts to bring much needed, high-quality rehabilitative services to the region."
Anchor's Mervyn Alphonso sourced the transaction through a strong relationship with the Seller, MedCore Partners, who had developed the best in class asset and led the sale efforts on behalf of its equity partnership. "It was a pleasure working with the knowledgeable team at Anchor," shared Michael Graham, Partner with MedCore. "The firm's ability to creatively execute complex transactions coupled with their commitment to effectively work with us to complete this transaction, positioned Anchor as the natural selection for this acquisition."
Mervyn Alphonso and Elliott Sellers led the Anchor effort to underwrite and close the transaction. Siemens Financial Services provided secured debt financing for the acquisition.