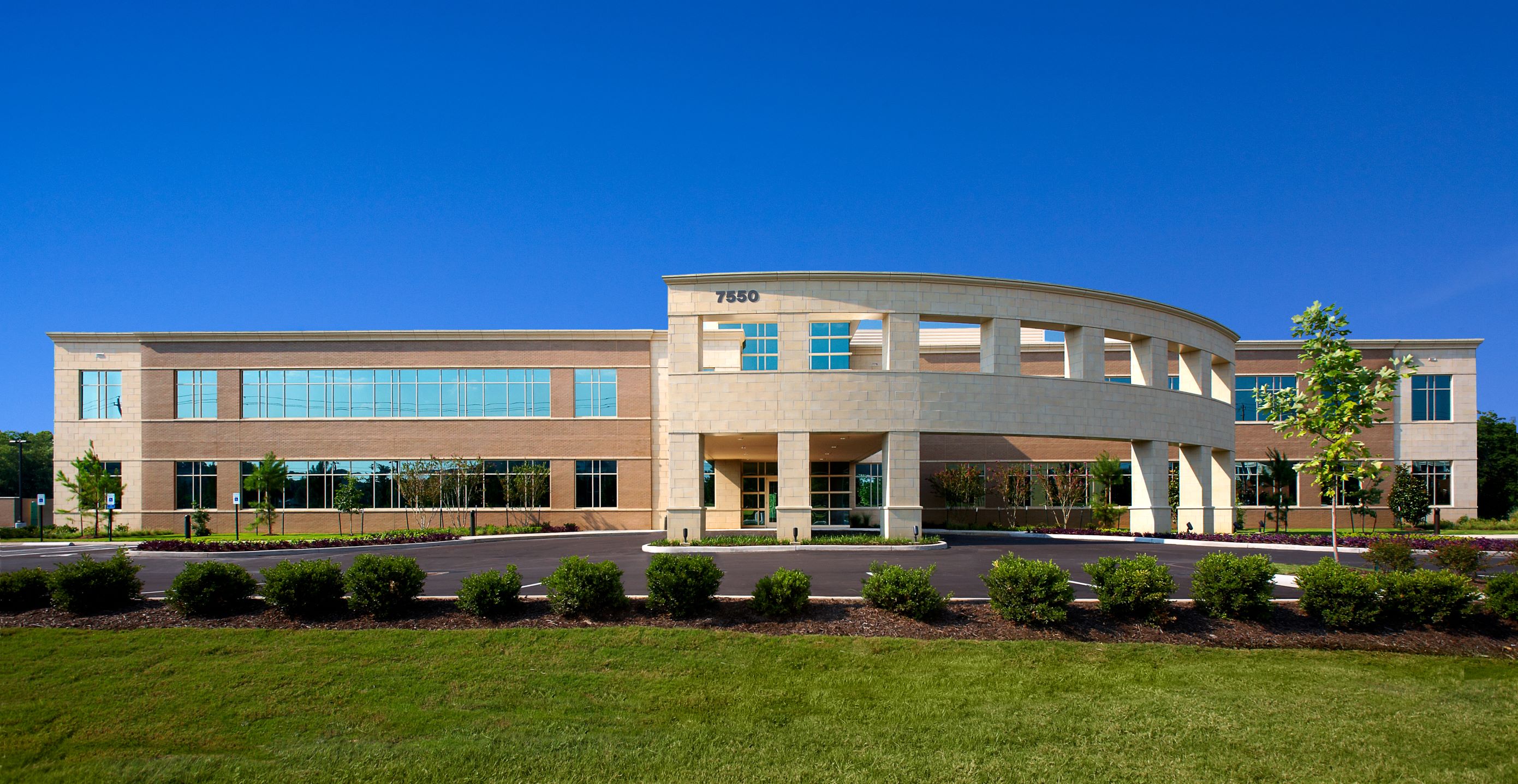 Anchor Health Properties has recently acquired a two building portfolio in the affluent Germantown submarket of Memphis, Tennessee through a joint venture with an existing institutional equity partner. Located at 7550 and 7600 Wolf River Boulevard, the 78,690 square foot assets are strategically positioned in a growing medical corridor featuring prominent regional providers from a wide variety of clinical specialties.
The facilities are anchored by Trumbull Laboratories, a clinical pathology laboratory affiliated with Baptist Memorial Hospital – Memphis (S&P BBB+). The strong affiliation with the health system results in significant referrals, including all outsourced tissue-based services. Since occupying the premises in 2010, Trumbull Labs has significantly invested in the interior buildout creating a modern laboratory space featuring state of the art technology designed for testing and diagnostic work.
Additional clinical tenancy in the 100% occupied buildings, includes Mid-South ENT, The Imaging Center at Wolf River (diagnostic imaging), Methodist Healthcare (internal medicine), Mid-South Internal Medicine, and Mid-South Imaging and Therapeutics. This synergistic ecosystem of primary care and specialty services offers beneficial referrals amongst the tenants. The sole commercial space on-site, a wealth management branch operated by Wells Fargo, provides an additional amenity to the clinical tenants and surrounding residential community.
Anchor's Chief Investment Officer James Schmid shared, "This is an asset situated for continued success in Western Tennessee - a large growth market for Anchor with our regional operational hub positioned in Nashville. The assets' proven ownership and reputable tenant mix benefit from close proximity to multiple area hospitals. Driven by the desire to deliver better healthcare through real estate solutions, Anchor's investment team supports our client's goal of providing excellent care through patient and physician-centric spaces. In this vein, we are thrilled to commence our long-term relationship with Trumbull Labs and other best in class tenants in a unique property that proudly serves the surrounding community."
CBRE provided seller advisory services and Anchor assumed an in-place secured mortgage with Farm Bureau Life Insurance Company. Anchor will provide regional asset management and property management services for the asset during ownership.