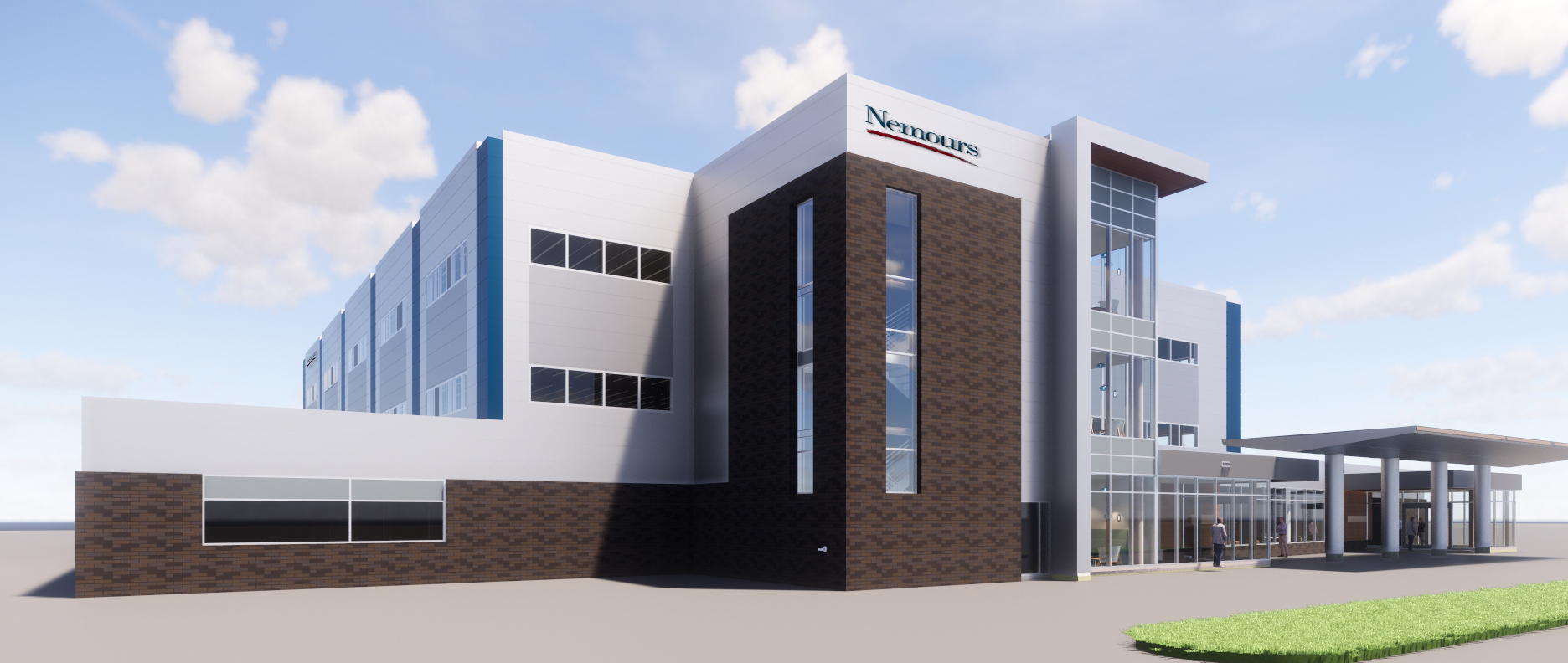 In partnership with Bayhealth, Anchor Health Properties is pleased to announce it has received a Certificate of Occupancy for the Nemours Sussex Medical Office Building located on the 169-acre Bayhealth Sussex Campus in Milford, Delaware. The three-story, 85,000 square foot facility will provide comprehensive, high-quality pediatric and adult specialty healthcare services to the local community that complement the existing medical campus.
Katie Jacoby, Executive Vice President of Strategy and Development with Anchor Health Properties, shared, "We're honored to partner with Bayhealth in the

development of this prominent on-campus MOB. The new project will allow Nemours and Bayhealth to build on their outstanding reputations in the area, and the strategic location will serve the community well by increasing accessibility and convenience. It has been a pleasure working with the entire team on this project."
The building is 100% leased to Nemours duPont Pediatrics, Nemours SeniorCare and Bayhealth Medical Center, all of whom are slated to open their doors to patients in late 2020. Proposed specialty care services within the Nemours space, include allergy, audiology, behavioral health, cardiology, endocrinology, gastroenterology, general surgery, neurology, orthopedics, otolaryngology (ENT), pulmonology, urology, weight management and physical and speech therapy. Diagnostic services and primary care will also be available. Bayhealth specialty care services including urology, ENT, women's care, dermatology, maternal fetal medicine, wound care, bariatrics, primary care, and endocrinology comprise the upper two floors. As an amenity in the project, local operator, Kaisy's Delights®! Café will offer desserts, savory snacks and lite fare beginning in December 2019.
The project team is structured as a design-build between Target Building Construction and Stantec Architecture, with Becker Morgan serving as the civil engineer and Barton Associates serving as the MEP engineer for this project. M&T Bank has provided construction financing.
Anchor Health Properties will also provide property management services for this project, adding to its more than five million square feet management portfolio.