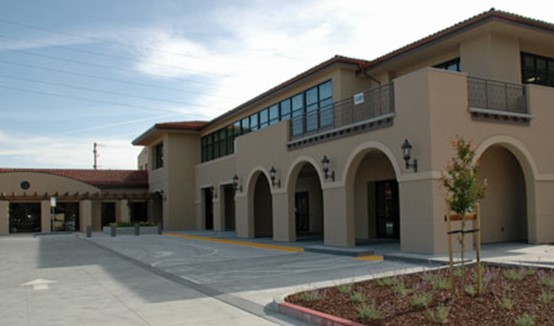 Approaching $1b in medical office real estate investments in the past year, Anchor has recently closed on a two story, 40,000 square foot, Class A medical office building located in the highly affluent Los Gatos submarket of San Francisco, California. Marking the company's first successful transaction of 2022, the facility was acquired through a joint venture between Anchor's co-managed equity fund, Chestnut Healthcare Fund II, and funds managed by global investment firm Carlyle (NASDAQ: CG).
Featuring proximity to several local hospitals, including Good Samaritan Hospital, Santa Clara Valley Medical Center, and El Camino Hospital, the asset is strategically positioned at 15400 Los Gatos Boulevard. The property is 100% occupied by Palo Alto Medical Foundation, a division of Sutter Health (Moody's A1), a not for profit healthcare system headquartered in Sacramento, California, and was completed in 2015 as a build to suit design for the health system. Creating a state of the art primary care facility to serve the surrounding community, Sutter Health offers a full suite of strategic outpatient services from this location, including primary care, adult and pediatric urgent care, allergy, laboratory, and imaging services, such as CT, radiology, and ultrasound. With a significant investment in the build out, the health system has demonstrated a strong commitment to the property, thus creating an alignment of interest over the long-term between the new ownership and tenancy.
"We are honored that Sutter Health has entrusted Anchor with our team's investment and management of the facility moving forward," shared James Schmid, Chief Investment Officer and Managing Partner with Anchor. "The HRE sector is based strongly on relationships and this transaction represents how our team is uniquely embedded in the industry. The Los Gatos investment presented an excellent opportunity for us to demonstrate the depth of our full-service capabilities, including market research, financing, asset management, and property management. With several successful transactions in the Bay Area's historically high barrier to entry market that does not see many trades in a given year, we have focused on growing our footprint in Northern California as demonstrated by our 590,000 square foot, multi-asset regional portfolio."
Leading the acquisition process, Albert Lord, Investment Manager with Anchor, worked with Len Blackman, Principal with Leklen Realty Group, who assisted with the transaction, which is on an off-market basis. Mr. Lord added, "Opportunities like this transaction are exceedingly rare in today's market. We are thrilled to be able to acquire an asset that is located in one of the most sought-after submarkets in the country, with a best in class tenant, on a private sale that is off-market. We are excited to continue to build on our established relationship with Sutter Health and are delighted to add this outstanding facility to our portfolio. This property meets many of the key criteria we seek, and we are looking forward to its success over time, as Sutter provides high quality, inclusive patient care throughout the community."
Truist Bank provided debt financing services. As the new owner of the facility, Anchor Health Properties will provide go forward asset, and property management services at this location.