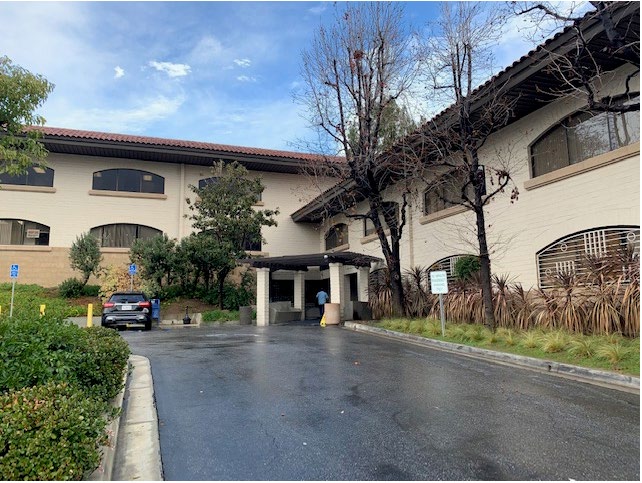 Continuing to build scale and leverage existing operations across the state of California, Anchor has recently closed on two outpatient medical office buildings totaling more than 106,000 square feet in the highly desirable Los Angeles and San Francisco markets. Effectively growing the company's statewide owned and managed portfolio to nearly 1.5 million square feet, the facilities were acquired through a joint venture with an institutional equity partner.
"Leveraging our local presence and resources, we are thrilled to add these two highly sought after assets to our growing portfolios in San Francisco and Los Angeles," shared James Schmid, Chief Investment Officer and Managing Partner with Anchor. "As we continue to target high barrier to entry markets, these successful transactions are a testament to our team's dedication to pursuing better healthcare through real estate solutions. We have made each of these markets a top priority as expansion targets for the firm nationally, and I expect us to continue to grow our footprint in each of them throughout the years. They are among the best performing, highest growth, and well leased US medical office markets. Both of these assets have been strategic Anchor investment targets for a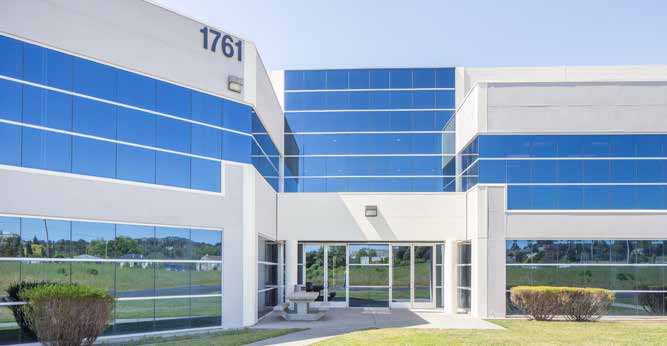 number of years, and procuring them in an off market fashion speaks to the continued strength of Anchor's investment sourcing capabilities. We are looking forward to building relationships with the current tenancy as we continue to align with top-tier healthcare providers that provide exceptional care and seek to make a difference in the communities they serve."
29525 Canwood Street | Agoura Hills, CA
Strategically positioned in the Agoura Hills submarket of the Los Angeles MSA, directly adjacent to US-101 as well as a newly developed 75 unit senior housing facility, this nearly 50,000 square foot Class A facility was originally built in 1983 and was fully renovated in 2020. Offering a wide range of services to the local community, including a surgery center as well as multiple primary care and specialist providers, this best in class asset enjoys a highly synergistic, cross-referral environment.
Dynamic regional and local anchor tenancy includes Providence Health (Moody's Aa3), a non-profit Catholic healthcare system with a large footprint throughout Southern California and the Western US; Providence Medical Institute, part of Tarzana Hospital which recently joined Cedars Sinai Hospital; an urgent care center operated by AME Medical Group, a well-established regional urgent care operator; Lindora Weight Loss Center, one of the country's largest medical weight loss and wellness companies; and, an AAAHC (Accreditation Association for Ambulatory Health Care) accredited two OR ambulatory surgery center operated by Carmenta Surgical Center. The balance of tenancy is a mix of primary and specialty care practices, including pediatrics, and family medicine, dermatology, orthopedics, and laboratory services provided by Quest Diagnostics (Moody's Baa2). The asset also offers a high volume onsite pharmacy.
James DeBuiser of Marcus & Millichap provided sales advisory services on behalf of the Seller.
1761 N Broadway Street | Vallejo, CA
Park Place Medical is a 99% occupied, nearly 60,000 square foot institutional quality medical office building strategically positioned in the San Francisco's North Bay market and proximate to both the Vallejo Medical Center and Solano Medical Center hospital campuses. Originally constructed in 1990, recent renovations have transformed the facility into a top medical office asset in the Vallejo submarket.
Anchored by Kaiser Permanente (Fitch AA-), one of the largest not-for-profit health systems in the United States, the building currently supports a range of clinical medical services including comprehensive behavioral health services provided by Kaiser as well as asthma, allergy, and dental services offered by best in class regional medical tenancy. Kaiser has significantly invested in the property over time and has expanded its footprint seven times since original construction of the asset. The building is accredited by the Joint Commission on the Accreditation of Rehabilitation Facilities (CARF).
JLL Capital Markets provided sales advisory services on behalf of the Seller.
Leading the acquisition process for both facilities, Ilya Hvostikov, Vice President of Investments with Anchor added, "With an outstanding patient base in each community, these transactions underscore our commitment to investing in highly competitive, diverse markets. Significantly scaling our portfolio across Northern and Southern California, we recognize the value in each asset and are honored to play a role in enhancing the patient and tenant experience at these locations. Anchor continues to be one of the most active non-health system healthcare investors in the United States and we are looking forward to supporting healthcare providers that deliver much-needed services to the surrounding neighborhoods."
Capital One provided secured debt financing for the buildings. As the new owner of the facilities, Anchor Health Properties will provide go forward asset, and property management services at these locations.