The first quarter was a broad success for Anchor Health Properties. The firm and Chestnut Equity Partners announced a first closing of the CHP Acquisitions Fund, a discretionary equity fund that directly acquires medical office buildings and also co-invests with institutional equity partners in the same. The target equity raise for the fund is $50m by the end of 2017. Anchor Health Properties' acquisitions platform, launched in April of 2016, marked the commencement of 2017 with the acquisition of three new healthcare properties totaling over $55m of gross value and nearly 200,000 square feet of real estate. The firm's development platform secured commitments of several hundred thousand square feet of new development projects that will begin construction within the next twelve months. Additionally, the firm's management and leasing platform has gained significant additional square footage for oversight.
Under the helm of Chief Investment Officer James A. Schmid III, the three first quarter closings were acquired through a joint venture with The Carlyle Group, a global alternative asset manager. Since its inception, the joint venture has completed seven transactions with a gross total acquisition size of more than $160 million. The AHP acquisitions platform also currently has another $200 million of pending new investments under contract or with letter of intent.
"We are pleased with the profile and quality of properties that Anchor has acquired," notes Ben Ochs, CEO of Anchor Health Properties. "With recent changes to the healthcare delivery setting, outpatient medical centers play a vital role in the success of a health system's overall strategy. Our property management team is able to work with our tenants to not only ensure that these properties are well-maintained and functioning properly, but also to think creatively to ensure that ideals such as branding, patient flow and opportunities to increase efficiencies are being considered at every turn."
Anchor's recent acquisition progress complements the firm's traditional focus on the development and management of healthcare real estate. Anchor currently manages more than two million square feet of healthcare real estate across the United States.
NEW ACQUISITION PROPERTY DETAILS:

300/330 Billingsley Drive
Charlotte, NC | 90,000 SF Medical Office Buildings
Located in the high-end Myers Park/Eastover suburb of Charlotte, these buildings are situated across the street from Carolinas Healthcare Behavioral Health Center.
The buildings are anchored by Novant and Carolinas Healthcare, and are positioned in an infill, high traffic location just east of major thoroughfares.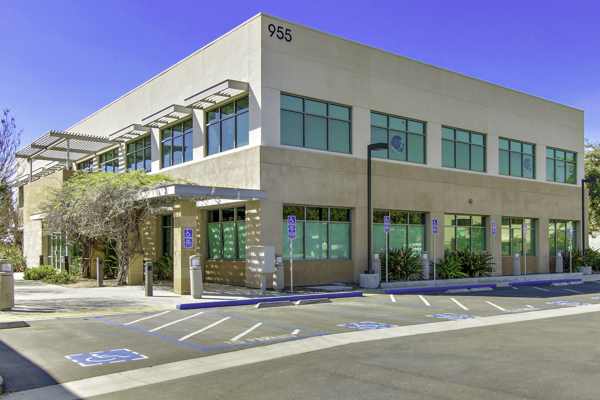 955 Lane Avenue
Chula Vista, CA | 20,000 SF Medical Office Building
Located in a rapidly growing submarket of San Diego, property tenants include Sutter Healthcare, who runs one of four area ambulatory surgery centers in the building.
The site is situated at the intersection of two major roads and is four blocks east of CA Highway 125.
Oxford Valley Medical Plaza
240 Middletown Boulevard, Langhorne, PA | 66,000 SF Medical Office Building
Constructed in 2007, anchor tenants include Jefferson Health System and St. Mary's Healthcare.
Located on a major road near the Oxford Valley Mall and adjacent to Aria Bucks County Hospital. Directly off PA Interstate 95 and Route 1, the property is 40 minutes from downtown Philadelphia.
About Anchor Health Properties
Anchor Health Properties is a national, full-service healthcare real estate development, management and acquisitions company focused exclusively on medical facilities. Anchor takes a strategic approach to navigating the extremely competitive healthcare marketplace, considering multiple angles, such as retail drivers, customer experience, branding and efficiency of the project. We develop and manage projects across the United States that respond to the new landscape of employed physicians, team-based care, the need to optimize assets and reduce duplication, and the integration of care and technology. Healthcare today calls not only for new and more efficient ways of delivering outpatient services, but also a different kind of healthcare development and management company. For more information, please visit: www.anchorhealthproperties.com.