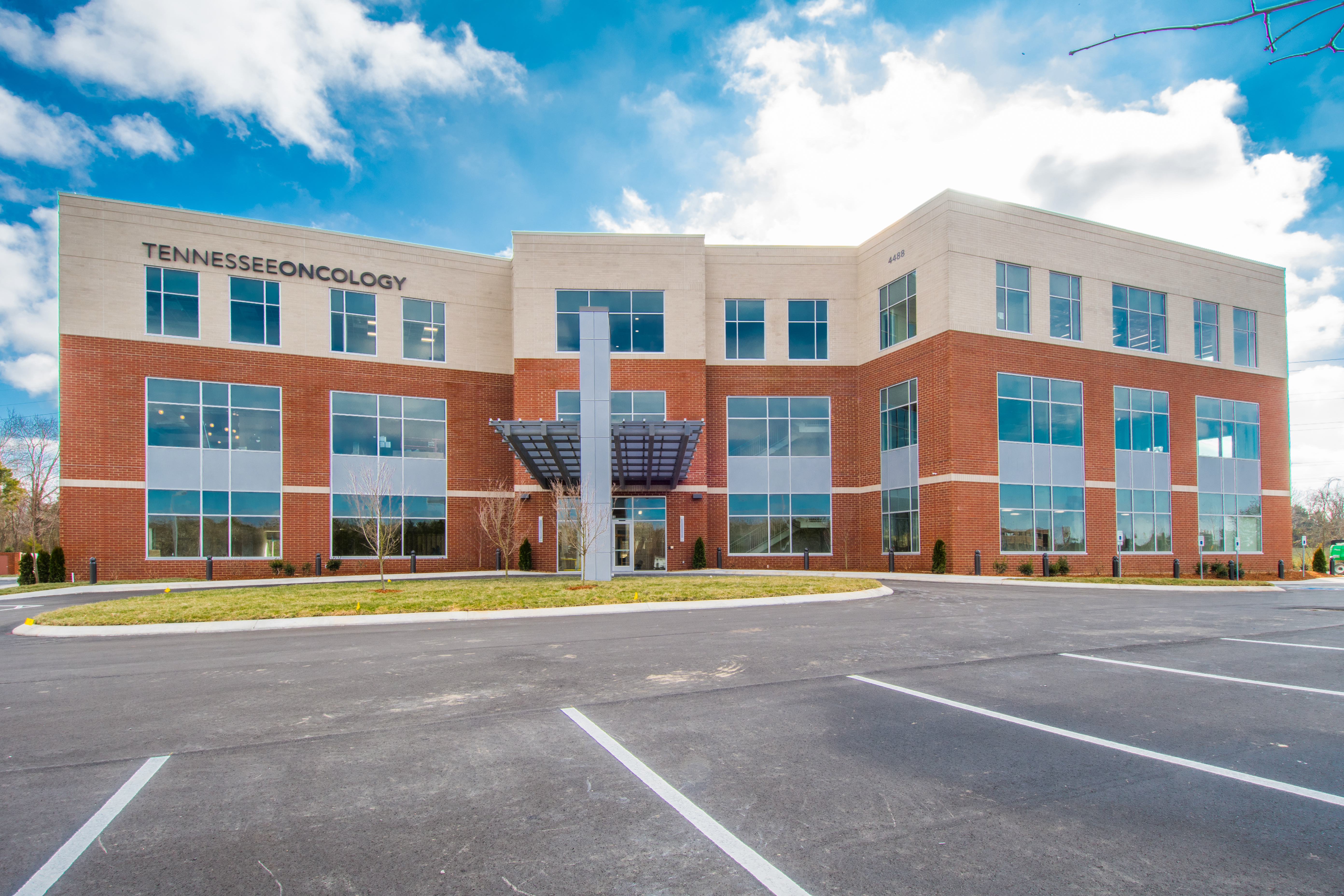 Anchor Health Properties (Anchor) a national full-service healthcare real estate development, management, and investment company focused exclusively on medical facilities, is pleased to announce the closing of a 68,485 square foot, three-story, campus adjacent Class A outpatient medical office building in Franklin, Tennessee. Anchor Health Properties sourced the transaction and worked with an institutional equity partner to fund capital for the take out acquisition.
Strategically located adjacent to the 185-bed Williamson Medical Center and Provision CARES Proton Therapy Center on Carothers Parkway, the facility is 100% leased and features a best in class roster of medical practices in the area providing specialized cancer treatment services Tennessee Oncology, Sarah Cannon Research Institute, and Williamson County Medical Center. The tenancy hand-picked this location to co-locate services and maximize synergies with each other and the Provision CARES Proton Therapy Center.
Anchor's Chief Executive Officer Ben Ochs stated, "We are pleased to continue to expand our significant presence in the Nashville healthcare real estate market. The asset plays into our broader business plan to naturally grow our portfolio on a national basis. This acquisition, in collaboration with our institutional equity partner, is a great example of Anchor's core strengths and the ability to execute on outside-the-box transactions."
"We were interested in this piece of real estate before development commenced," said James Schimd, Chief Investment Officer with Anchor. "As such, we negotiated a take out investment that launched upon commencement of rent. This facility is ideally located adjacent to one of the top hospital campuses in Tennessee, enabling us to build strong relationships with anchor tenants such as Williamson County Medical Center, Sarah Cannon Research Institute, and Tennessee Oncology, further adding to the value and attractiveness of our overall managed portfolio of healthcare assets."
Anchor Health Properties and Provision Health Partners will provide go forward property management for the building, and Anchor will provide all leasing services.