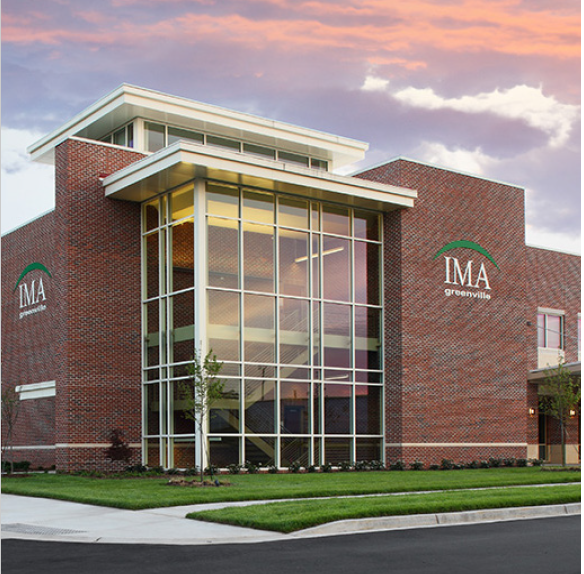 Anchor Health Properties (Anchor), a national full-service healthcare real estate development, management, and investment company focused exclusively on medical facilities, has recently invested in an 80,000 square foot core medical office asset located in the quickly growing Greenville, South Carolina market through a joint venture with an affiliate of The Carlyle Group.
"We are extremely excited to enter into this market and form a relationship with Greenville Health System and Internal Medicine Associates on the acquisition of such a high-quality medical office building," said James Schmid, Chief Investment Officer with Anchor Health Properties. "GHS and IMA are market-leading health providers and we look forward to continuing to work with them in providing first rate healthcare services and facilities to Greenville and the surrounding areas."
The multi-story Class A medical office building, located at 1025 Verdae Boulevard, is an outpatient campus Medical Office Building (MOB) that is 100% leased to two of the area's leading healthcare providers – Greenville Health System (GHS) and Internal Medicine Associates (IMA). The MOB serves as a mission critical outpatient location for GHS's Patewood Memorial Hospital campus and the flagship outpatient facility for IMA. As part of the transaction, Anchor will have a right to acquire the 60,000 square foot Phase II building at a future date and subject to preexisting obligations.
The property effectively serves as a regional hub for multi-specialty clinical services as well as an extension of GHS's main hospital facilities by offering a comprehensive line of outpatient services, including internal medicine, sleep lab, imaging, and multiple other complementary specialties that contribute to a comprehensive outpatient campus.
"It is our belief that healthcare real estate is, first and foremost, a relationship driven business, and we couldn't be more pleased for the opportunity to work with the leadership of GHS and IMA," shared Ben Ochs, Chief Executive Officer with Anchor Health Properties. "The acquisition of the facility is an exciting addition to our growing investment and property management portfolio at Anchor Health Properties. We are pleased to be part of the team providing comprehensive and easily accessible healthcare services to the local community."
IMA Managing Partner Danny Grover stated, "After careful consideration in deciding to monetize our flagship location, we selected Anchor Health Properties based on their reputation as a best in class owner and their ability to move and structure a quick and decisive transaction. We look forward to a bright future partnership with the Anchor team on the Verdae campus."
Anchor will provide asset and property management services at this location. This new acquisition expands Anchor's portfolio of managed properties to more than four million square feet.
Peter Couchell of NAI Earle Furman provided real estate advisory services to IMA during the transaction. Capital One provided secured debt financing for the acquisition.