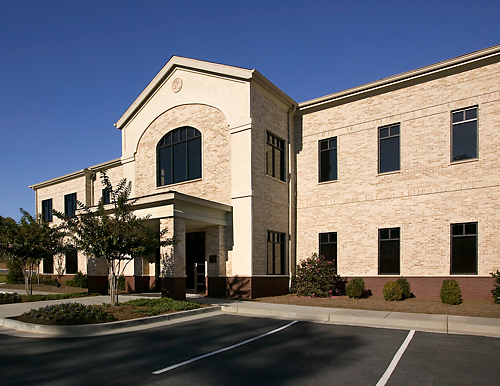 Anchor Health Properties recently completed the acquisition of two medical office buildings in suburban Atlanta, Georgia. Totaling over 45,000 square feet, 721 Wellness Way in Gwinnett, Georgia and 710 Newnan Crossing Bypass in Newnan, Georgia are strategically positioned in growing submarkets adjacent to key hospitals in each respective market. Anchor acquired the assets on behalf of the Chestnut Healthcare Fund, a discretionary equity fund focused on the acquisition and development of medical office assets across the US.
The Newnan building is located adjacent to the Piedmont Newnan Hospital. The Gwinnett building is located adjacent to the Gwinnett Medical Center (which has just announced a pending merger with Northside Hospital). Anchor tenants at the Newnan building include Avail Dermatology and Piedmont Healthcare who provide services that include general surgery, dermatology, and a Mohs surgery center. Anchor tenants at the Gwinnett building include Northside Hospital and Northeast Endoscopy, with complementary tenancy including gastroenterology, imaging, and family medicine rounding out the tenant roster. The medical office buildings are both 100% leased.

"With our continued growth we are always seeking new opportunities to expand our presence in existing investment markets and we are truly excited to complete this lightly marketed acquisition," said James Schmid, Chief Investment Officer with Anchor. "We are excited about the expertise, resources, and energy that the Anchor group brings, and we are confident that the continued relationship with Piedmont Healthcare and Northside Hospital will secure the legacy of excellence that has been established in the area, building upon our large acquisition with Piedmont Healthcare in the Oconee submarket in 2018. The Newnan and Gwinnett medical office buildings are ideally located to serve the growing patient population and we look forward to working closely with the physician leadership in the years ahead as we seek to further strengthen its position in the marketplace."
"We are excited to expand our presence in the Atlanta market and own and manage these well located properties with phenomenal healthcare tenants, including Piedmont Health and Northside Hospital," said Ben Ochs, Chief Executive Officer with Anchor Health Properties. The closing of this deal adds to an already robust year of growth for our company across the country."
Anchor will provide go forward property management and leasing services at this location effectively growing the company's portfolio in the Atlanta, Georgia market. The Seller was an affiliate of Atlanta based Pace Lynch Realty. Colliers International provided sales advisory services to Pace Lynch. Synovus Bank provided debt financing to Chestnut Healthcare Fund on the transaction.