Anchor Health Properties (Anchor) a national full service healthcare real estate development, management, and investment company focused exclusively on medical facilities, has recently invested in two Class A medical office buildings in separate off market transactions across two of the firm's targeted growth markets.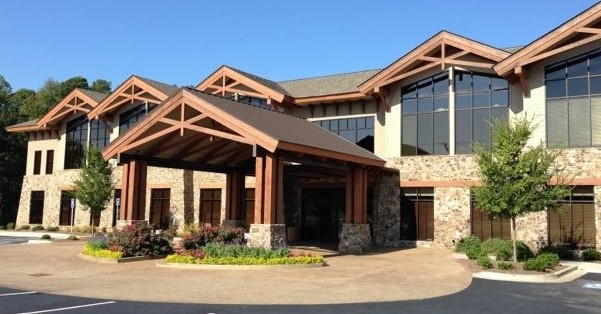 The Peachtree Professional Center, located in the heart of the high-growth Peachtree City, Georgia submarket south of the Atlanta airport, is a key driver of outpatient services to the local community. Peachtree City is one of the largest master planned communities in the United States. Originally designed in the 1950s, Peachtree City now extends over 100 square miles and houses an affluent population of nearly 50,000 people, including a significant population of retirees. The two story, 45,000 square foot Peachtree Professional Center was built in 2011 featuring ownership by several key physician practices of complementary specialties and is currently anchored by Piedmont Healthcare. The facility features a modern brick and glass façade, and is located on State Highway 54 West, which bifurcates the Peachtree City community.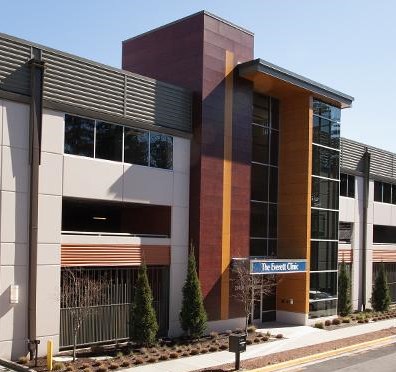 The Edmonds Medical Center is located adjacent to the Swedish Health Edmonds Hospital Campus in the northern Seattle submarket of Edmonds, Washington. The 32,000 square foot, two story best in class building was originally built in 2012 for local physicians and was later leased by The Everett Clinic, a wholly owned subsidiary of UnitedHealth Group (Moody's A3). The building houses a CON governed ambulatory surgery center and imaging suite. The Edmonds submarket features a highly affluent population and a high concentration of 65+ residents who drive a need for health services in the community.
Anchor acquired the Peachtree Professional Center on behalf of its co-managed Chestnut Healthcare Fund I. Several previous physician owners have also remained in the building ownership post-closing. Anchor sourced the Edmonds Medical Center and closed it with a repeat institutional capital partner. Anchor will manage and lease both buildings going forward. Anchor now manages and leases more than 6,000,000 square feet of medical office space across the US. Anchor is looking to add to its current property management team in each market with new hires in the coming weeks.
Anchor's Chief Executive Officer Ben Ochs stated, "We are extremely excited about these particular acquisitions. Both the Atlanta and Seattle markets continue to have strong demand for healthcare services along with growing populations, and we continue to find prime assets with potential for us to create value by positioning the buildings as high-quality institutional medical office facilities specifically for healthcare tenants. The prominent locations and high-growth areas have already attracted best-in-class medical providers, including Piedmont Healthcare and The Everett Clinic/UnitedHealth Group, as well as top regional medical tenants, and we are looking forward to partnering with them in providing high quality care to the surrounding communities."
"Atlanta and Seattle are among the highest growth markets for Anchor's investment and management platforms across the United States," noted James Schmid, Chief Investment Officer with Anchor. "The acquisition of these two best in class assets at attractive valuations adds to the overall quality of the Anchor investment portfolio. Throughout 2019, Anchor was able to differentiate itself in the investment market through its access to creative off market acquisitions driven by the firm's local market relationships. We expect these efforts to continue to bear fruit in the years ahead."
Synovus Financial Corporation provided debt financing on the Peachtree Professional Center transaction. The Seller of the Peachtree Professional Center was an affiliate of South-Tree Enterprises and Quantum Commercial Real Estate.
Steve Perovich, Paul Carr, and Marcus Yamamoto of CBRE's Seattle office advised on the Edmonds Medical Center transaction. The Seller of the Edmonds Medical Center was an affiliate of First Western Development Services. The Edmunds Medical Center closed without secured debt financing.