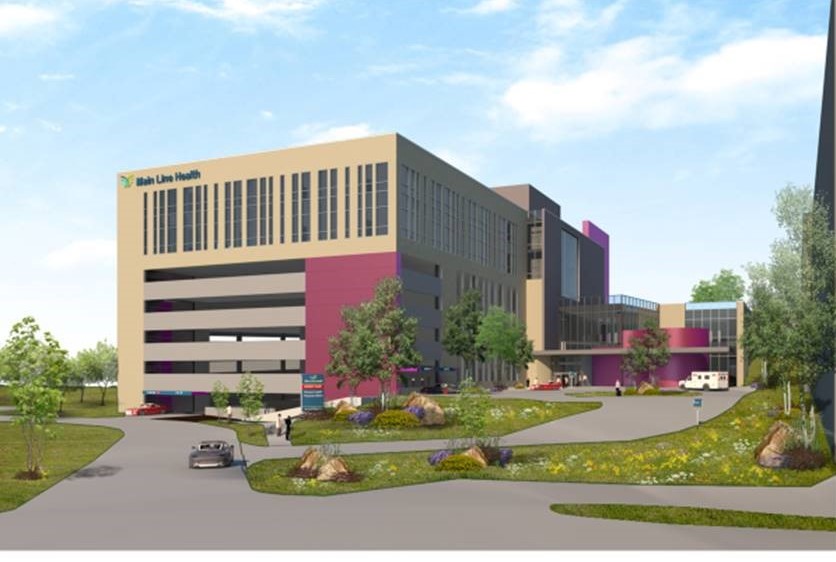 Anchor Health Properties, a national, full-service healthcare real estate development, management, and investment company focused solely on medical facilities, is moving forward as the development manager for Main Line Health's state-of-the-art 94,000-square foot ambulatory healthcare center located in The Village at Valley Forge in King of Prussia, PA.
The new facility, anchored by Main Line Health and Axia Women's Health, will primarily serve as a specialty care destination dedicated to meeting the unique healthcare needs of all women. The health center will offer broad expertise in women's health creating a personalized experience with seamless service in a comfortable, welcoming environment.
"We are excited to be collaborating with Main Line Health on this important project that builds upon integrated services and options that fit the diverse needs of women," shares Paula Crowley, Co-founder of Anchor Health Properties. "Part of the project's vision statement is "my journey to good health begins here" – and we are excited to bring this unique project to fruition that will serve as a distinctive health and wellness destination for women and their families."
Services will include primary care and specialized services, such as obstetrics and gynecology, urogynecology, and reproductive medicine services, heart and vascular care, digestive health care, and breast health as well as emotional wellness and integrative medicine.
The health center will also host several high-quality patient care services and amenities to the entire greater King of Prussia community including, primary care, cardiology, endocrinology, neurology, sports medicine, orthopedics, imaging, physical therapy and lab services.
Anchor Health Properties was selected by Main Line Health to develop the project from a highly qualified field of developers through an RFP process facilitated by Hammond Hanlon Camp LLC. The firm is working with Philadelphia-based Nelson Worldwide as the architect with consultation from Perkins Eastman Black specializing in the design of women's services out of Toronto, Canada. IMC Construction, based in Malvern, PA, is serving as the construction management company on this project.
Construction of the new health center is expected to commence in Spring, 2018.