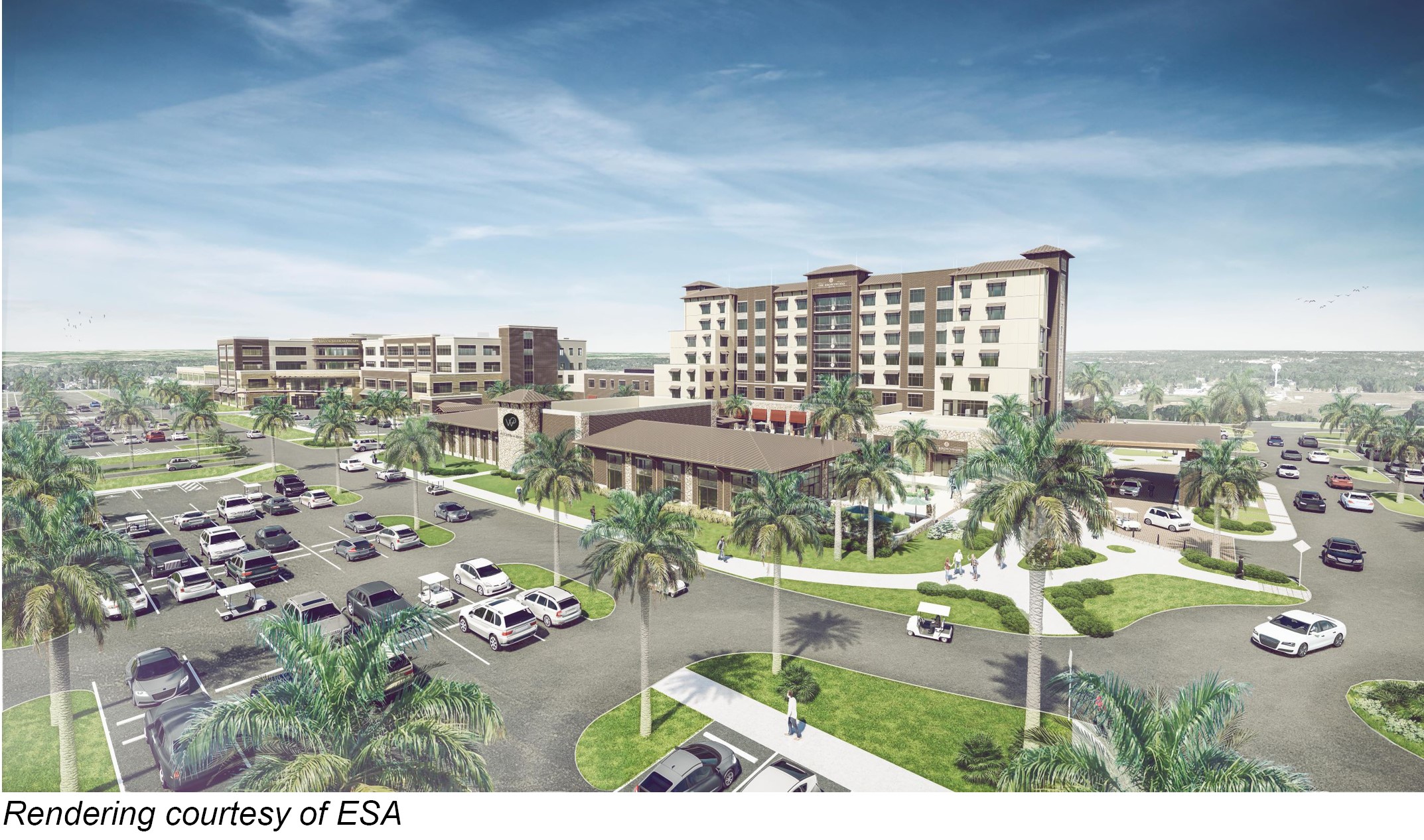 Anchor Health Properties continues its relationship with The Villages®, on a state-of-the-art 200,000 SF Center for Advanced Healthcare at Brownwood located in The Villages, Florida. A formal groundbreaking ceremony was recently held to celebrate the project. The facility is to be built on a ground-leased parcel site that is approximately 31 acres in The Villages®' Brownwood Paddock Square Town Center facing Route 44.
Anchor is also serving as the owner's representative on the adjacent 151-room hotel with a 6,500 SF spa, Wolfgang Puck restaurant and conference center encompassing 215,000 SF with a large exterior event space. Direct connectivity between the hotel and healthcare center provides an integrated, seamless experience for patients and a positive experience for caregivers and family members accompanying patients.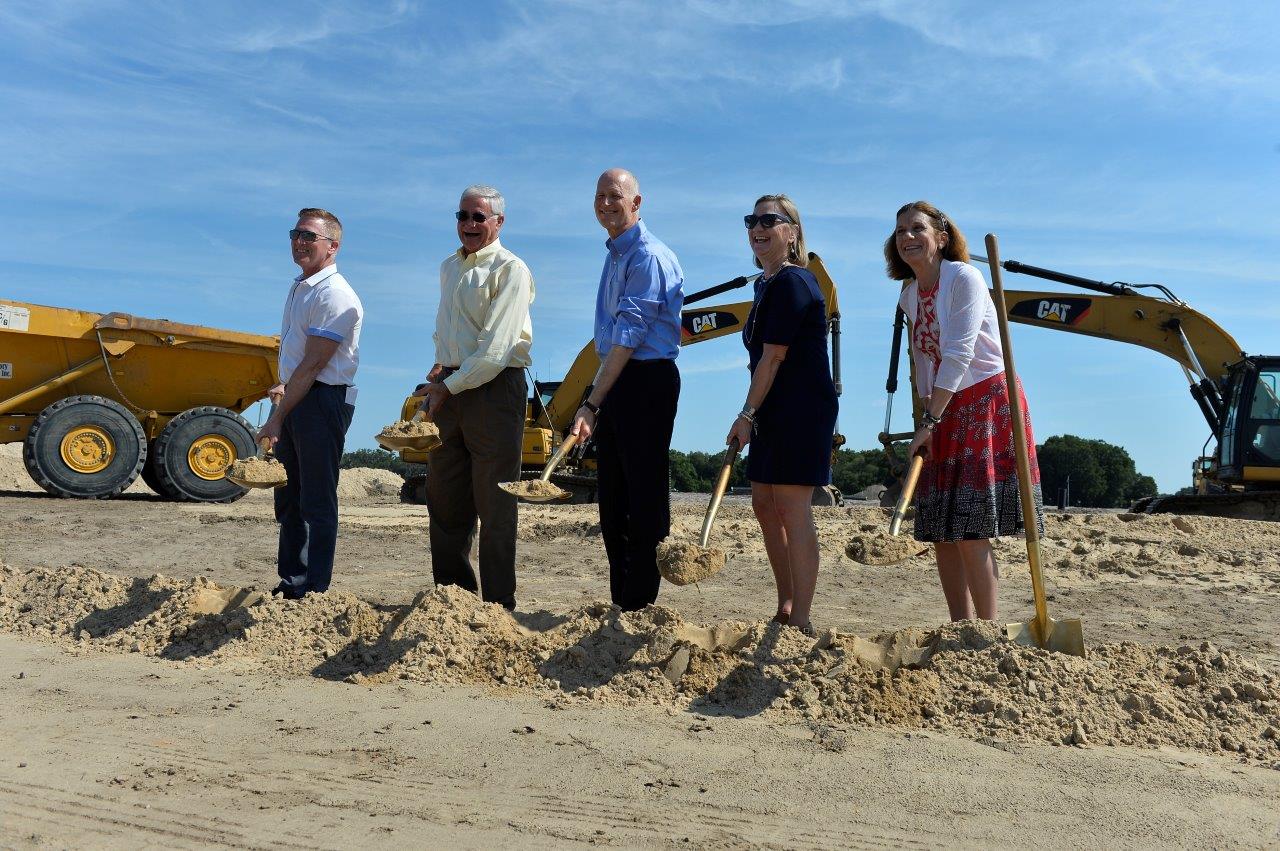 "This project is a true testament to the creativity and design expertise of all of our team members. This state-of-the-art ambulatory center will be unlike any other in the country to offer all of these high quality medical services intermixed with comfort, education and the utmost in customer service," stated Paula Crowley, co-founder of Anchor Health Properties. "We are here as part of this project to share in the passion of creating a healthcare place that will really change the landscape of how care is provided and to offer services and an experience that will be unmatched in this country - and to do it in a way that truly puts the patient at the center of the healthcare paradigm."
The first level will be an active environment incorporating all the conveniences that are important for a patient's visit such as a retail pharmacy, lab, central registration, an education and resource center to aid in the coordination of care for the patient as well as other complementary amenities. Outpatient and physician specialties include an ambulatory surgery center, cardiac cath lab, medical and radiation oncology, ophthalmology, neurology, urology, gynecology, pain management, dermatology, orthopedics, rehabilitation therapy, podiatry, and general surgery, among others. When operational in 2020, this project will serve The Villages®' residents, employees, their guests, and the surrounding communities with an anticipated 256,000 visits the first year.
Speakers for the event included, Paula Crowley, Co-founder of Anchor Health Properties; The Honorable Rick Scott, Florida State Governor; Ed Wolf, Mayor of the City of Wildwood; and Rick Winn, President, AHC+Hospitality. The project is being designed by ESa out of Nashville, Tennessee and constructed by DPR out of their Orlando, Florida office.