Anchor Health Properties, a national commercial real estate firm focused entirely on healthcare facilities, continues to build upon the substantial growth experienced in 2016. The firm has expanded to include approximately 600,000 square feet of projects under development, an acquisition platform with over $200M of new investments and now more than 2M square feet under management. Alongside this growth, Anchor recently added two key executives to its management team – Scott Dunkle and Eric Forbes.
Mr. Dunkle and Mr. Forbes' expertise will continue to facilitate and expand Anchor's owned and third party property management, leasing and development services available across the United States to REITs, private equity, health systems, and other owners of healthcare real estate.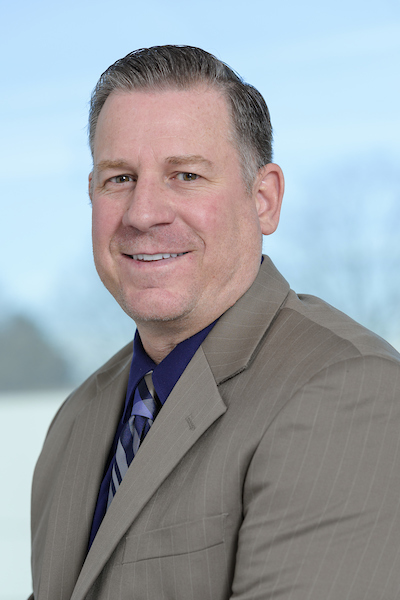 ​Director of Leasing, Scott Dunkle is based in Orlando, Florida. He has twenty-five years' experience in the real estate and facility management industry with expertise in the hospitality, healthcare, corporate and residential real estate sectors. His experience executing marketing and leasing strategies for regional markets, identifying property improvements, pinpointing competitive price points, creating visibility, and fostering relationships with key tenant prospects makes Scott a great addition to Anchor's development, property management and acquisitions platforms. A graduate of University of Maryland, Scott received his M.B.A. at Webster University in St. Louis and has worked in brokerage, development, leasing and management capacities at healthcare-centric organizations including the Florida Healthcare Coalition, Hammes Company, and CDG Healthcare Facilities. Mr. Dunkle is a licensed Florida Real Estate Broker specializes in business development, marketing and leasing.
Senior Development Director, Eric Forbes is based in Anchor's flagship office in Wilmington, DE. He has sixteen years' experience with demonstrated success in the design, construction and management of healthcare facilities. His diverse talents in technology, project management and leadership paired with proven experience with construction projects from conception to completion makes him an ideal addition to Anchor Health Properties' development team. He also brings extensive compliance expertise related to the regulatory life safety requirements and codes adopted by local, state, and federal jurisdictions within a health care environment. He is a hands-on leader that has gained experience with customer service, staff development, regulatory compliance, project management, master facility planning, and the development of capital budgets. Mr. Forbes previously held key project management roles in health systems such as John Hopkins, Select Medical and Community Health Systems. He is also a Certified Health Care Facilities Manager by the American Hospital Association, a member of the American Hospital Association, and the Pennsylvania Society of Engineers. He obtained his Masters Certificate in Technical Management form the Johns Hopkins Whiting School of Engineering in Baltimore, Maryland.
In addition to Mr. Forbes and Mr. Dunkle, Anchor Health has plans to continue to expand its roster and service offerings throughout 2017.